STI V4 with 338BHP and 320ft lb torque.
​
MOT - Mid MAY
5 months tax
Service history and all Jap papers including Jap service books, invoice of sale etc
3 owners in uk
Fully undersealed
Engine
2.0 ltr factory red top made 338bhp & 320ft lb Torque at Surrey Rolling Road in August at 1.25 Bar.
ESL - Mapped by Duncan @ RaceDynamix
VF28 Turbo from V6 STI
Greddy Front Mount Intercooler and alloy hard pipe kit/greedy hose
AEM tru boost controller and AEM 3 port valve
Walbro 255 fuel pump
Air con removed
Millers nanotech oil and rear millers diff oil changed
Roger Clark Motorsport Large Air Filter Cone (Mapped for MAF-LESS)
3" Stainless downpipe
Power Enginering equal manifold stainless
Wr Sport stainless exhaust
Apexi af,battery,o2,turbo timer - Although not plumbed in.
Aem boost gauge
Handling
18" prodrive oz alloys finsihed in black and skinny multi spline black nuts good tyres all round - Not a mark on the wheels
Standard STI Suspension as I didn't get on with the Coilovers that were on the car when I brought it.
Cusco boot brace
Cusco front strut brace with master cylinder stopper
Cusco side braces
Cusco front to back under brace
Cusco grill brace
STI rear strut brace
Cusco rear anti roll bar with Power Flex bushes
Cusco alloy drop links with Powerflex bushs
Mtec front and rear drilled and grooved discs
Front Kevlar Mtec pads
One off front bumper made from honda aero kit and STI bumper.
Sti interior in good condition
a carbon d2 drift gearlever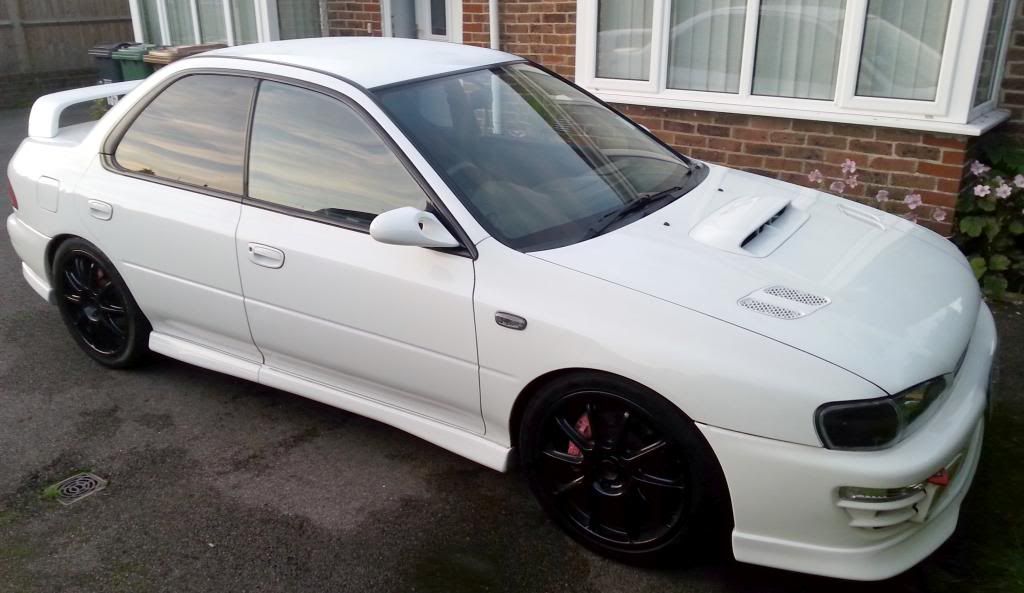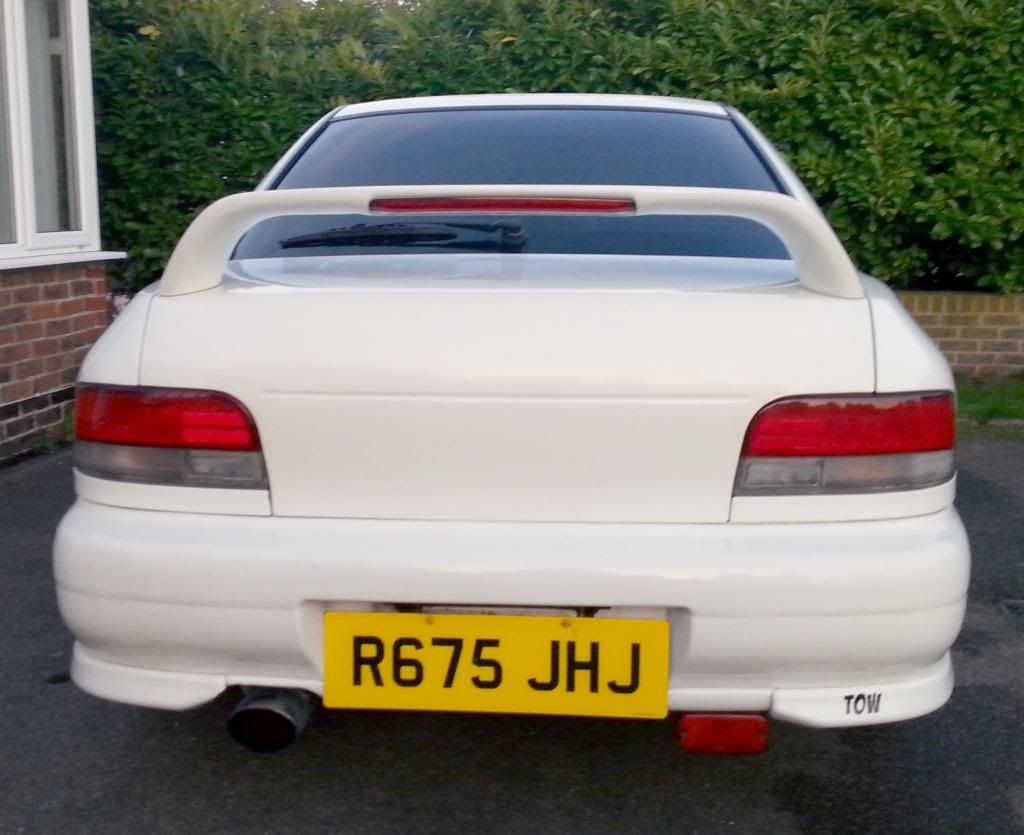 Please note, the drivers seat isn't grubby it's the crap camera.
Looking for
£3495
NO OFFERS
In the last month it has had:
Oil & Filter change
New Hub
In the last 6 months it's had the following:
2X rear Wheel bearings
Longer wheel studs
Another Oil & Filter change
Gearbox Oil
Coolant
Not all the history, I've excluded the MOTs and other power runs etc.
Jap paperwork