Discussion Starter
·
#1
·
Hi All,
I hope the mods/Admin will allow this to remain in this section and sticky it, but what i'd like to do is help out all the Evo owners out there that keep wondering what type of wheel will fit their car, offset, fitment over brembo's etc. (yes, i've pinched this from EvoM)
I'd like to keep chat to a minimum (any Q's then PM) so it remains a full informative thread, so for all you people with aftermarket alloys is a little bit of info following this format:
Wheels
: type, size, offset, spacers, colour optional
Tires
: size, brand is optional
Arches
: Standard? Rolled? Shaved? Aftermarket?
Rubbing issues
: Does it scrub on lock or if carrying passengers?
Brakes
: Type & Size
Good pictures of fitment, ie down the side of the car etc but a
max of 3 pictures
otherwise we'll be inundated with pics for easy viewing.
So i'll start.
Wheels
: Ray Volks TE37 Time Attack, 18x8.5" ET30
Tires
: 245/40/18 Advan
Arches
: Standard
Rubbing issues
: None
Brakes
: K-sport 356mm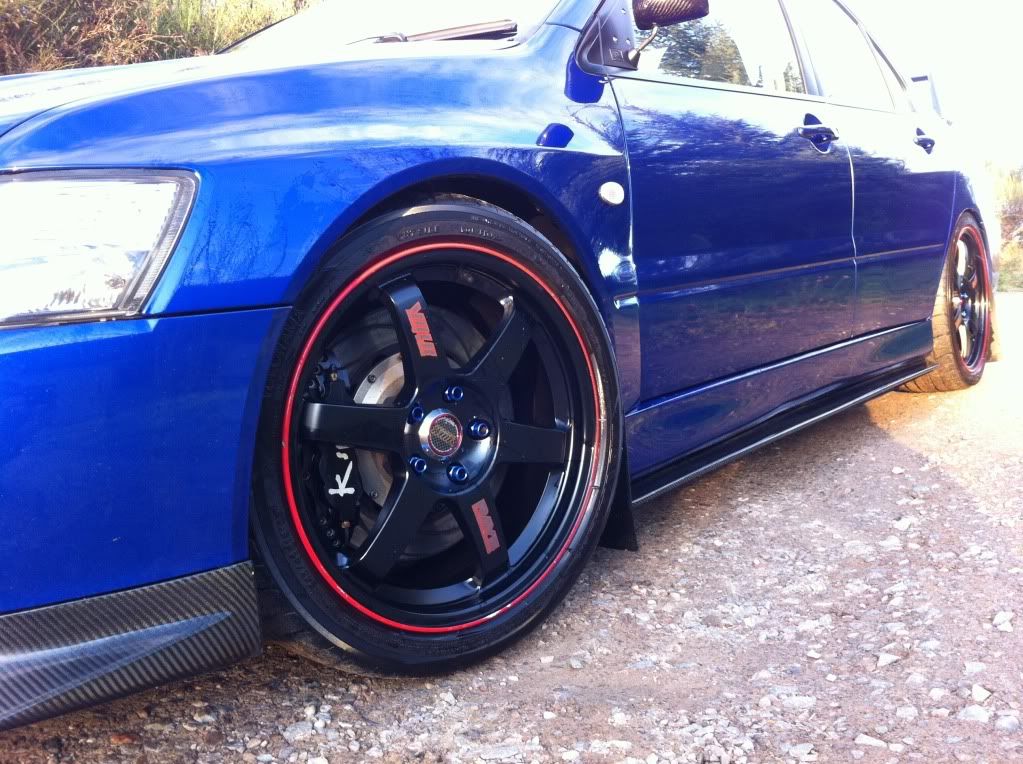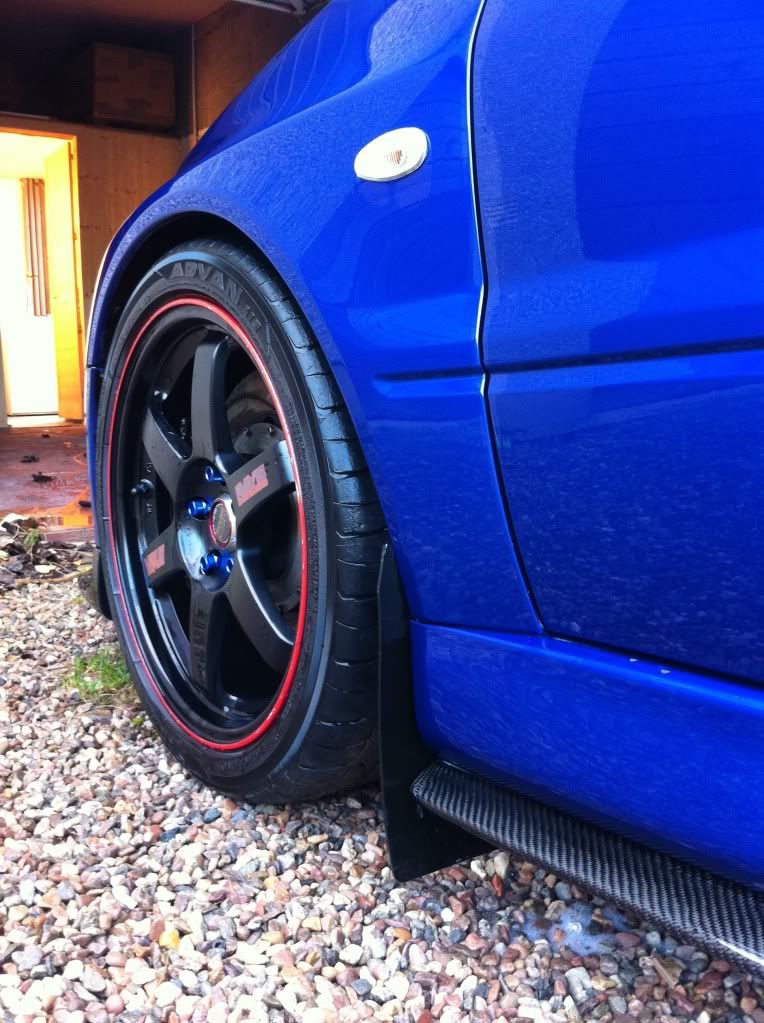 Regards
Steve