PRICE DROP! £33500ono need this gone asap!
Hi guys, due to personal circumstances I have to sell my M6. A good few months ago i was considering selling it but decided against it and spent another 20k on it and had every intention to keep it, but despite everything i have tried i am unable to.
This car is a true one off, this is the only supercharged v10 bmw in the country and the only centre locked m6 in the world. I have spent over £50k (not including buying it) with 90% of all the receipts to prove. I am truly heart broken to have to sell it but i simply have no choice
I have only taken the car to the best in the business to have work done, including Raikku, Evolve, Areeve Performance and Perfect touch, there is no expense spared, anyone who has seen the car will vouch for it!
Here is the spec of the car and a list of all the things I have done to it:
88k
FSH
5 Owners
2006 registered (prefacelift)
5litre V10
Usual M6 extras
MOT exp 10/2017
Vehicle options
S1CA Selection of COP relevant vehicles
S322 Comfort access
S414 Parcel net, passenger side
S428 Warning triangle and first aid kit
S430 Interior/outside mirror with auto dip
S441 Smoker package
S442 Cup holder
S4ML Interior strips, piano lacquer, black
S508 Park Distance Control (PDC)
S524 Adaptive Headlights
S5AC High-beam assistant
S601 TV function
S609 Navigation system Professional
S610 Head-up display
S620 Voice control
Vehicle options
S644 Preparation f mobile phone w Bluetooth
S672 CD changer for 6 CDs
S677 HiFi System Professional DSP
S698 Area-Code 2 for DVD
S776 Headliner in Alcantara anthracite
L812 National version England / Ireland
S850 Dummy-SALAPA
S863 Retailer Directory Europe
S877 Delete cross-pattern operation
S880 On-board vehicle literature English
S8SA Navigation access request,country-spec.
S8SM Car ident. number visible from outside
S8SP Control unit COP
S9AA Outer skin protection
Vehicle options
S216 HYDRO STEERING-SERVOTRONIC
S302 Alarm system
S423 Floor mats, velours
S459 Seat adjuster, electric, with memory
S488 Lumbar support, driver and passenger
S494 Seat heating driver/passenger
S502 Headlight cleaning system
S522 Xenon Light
S534 Automatic air conditioning
S540 Cruise control
S563 Light package
S760 High gloss shadow line
S853 Language version English
Exterior:
Originally metallic black - Professionally wrapped a very special satin grey by Totally Dynamic in November, I only had it detailed 2 months before having it wrapped by The Matt Finish
JL Tuning carbon front splitter
Custom carbon lower splitter
JL Tuning carbon rear diffuser
Dinmann carbon side skirt extensions
ACS spoiler
Genuine competition bonnet
Mtec angel eye led's
New headlamp lenses
Facelift rear led lights (coded)
Black/Monochrome badges
New windscreen
Black grilles
Black side grilles
V10 WTF number plate included in the sale
Interior:
Black Merino leather professionally reconditioned and look as new
Genuine carbon fibre interior
Dinmann flat bottom tri stiched carbon steering wheel
HUD
New BMW maps
Prosport Boost Gauge
Wheels + suspension + brakes:
20'' BC Forged centre locking wheels (9.5J front 11J Rear)
New Pirelli p zero's all round (255/35/20 front 295/30/20 rear)
Stoptech front bbk (as new)
Stoptech rear bbk (as new)
Stoptech metal brake pipes
Stoptech pads (75% front 90% rear)
Racing Dynamics front and rear arbs
KW V3 Edc delete coilovers
Nearly all arms + bushes have been replaced with genuine items only
Engine + Gearbox(I will start off with the boring bits):
new vanos solenoids
new vanos pump (facelift version) and high pressure line
new throttle actuators in 2013, upgraded alpina527 gears installed last summer
new rod bearings
new alternator
new battery
new ibs sensor
new radiator
new thermostat
new water temperature sensor
new o2 sensors
new clutch and flywheel (replaced all sensors whilst at it)
Complete gearbox, smg pump and ecu were changed by BMW in 2010
new camshaft position sensors (all 4)
Replaced throttle position sensors
mobil 1 0w40
Engine oil, diff oil, brake fluids have all been changed within the last 1000-2000 miles.
Engine + Exhaust mods:
Ess VT 650 supercharger
Ess alpha N
Latest Ess map
RPI oil cooler
10 new genuine coils
upgraded plugs
Upgraded Tial BOV
Supersprint race headers
IPE valvetronic header back exhaust system inc x pipe
Modified eventuri intake scoops (behind the front grilles and in the brake cooling ducts)
Proven 660+bhp & 450lbft+ torque
Security:
Lots!
There is ALOT more smaller items which I cannot remember off the top of my head but please feel free to ask any questions
Bad bits: M6 kick plates are slightly worn, the engine undertray is tatty, rear wheels sometime catch under hard cornering (needs to be raised slightly), and one rear parking sensor can be temperamental.
I know many people will say i should break the car to get the most money but i simply do not have the time, i am moving home, looking for a new job and going through a divorce so im sure many of you can understand that the car is the least of my problems but i do need to shift it asap.
Asking price is £38500 ono located in Chigwell, all test drives will be conducted by myself only! Any questions please feel free to contact me on 07753224670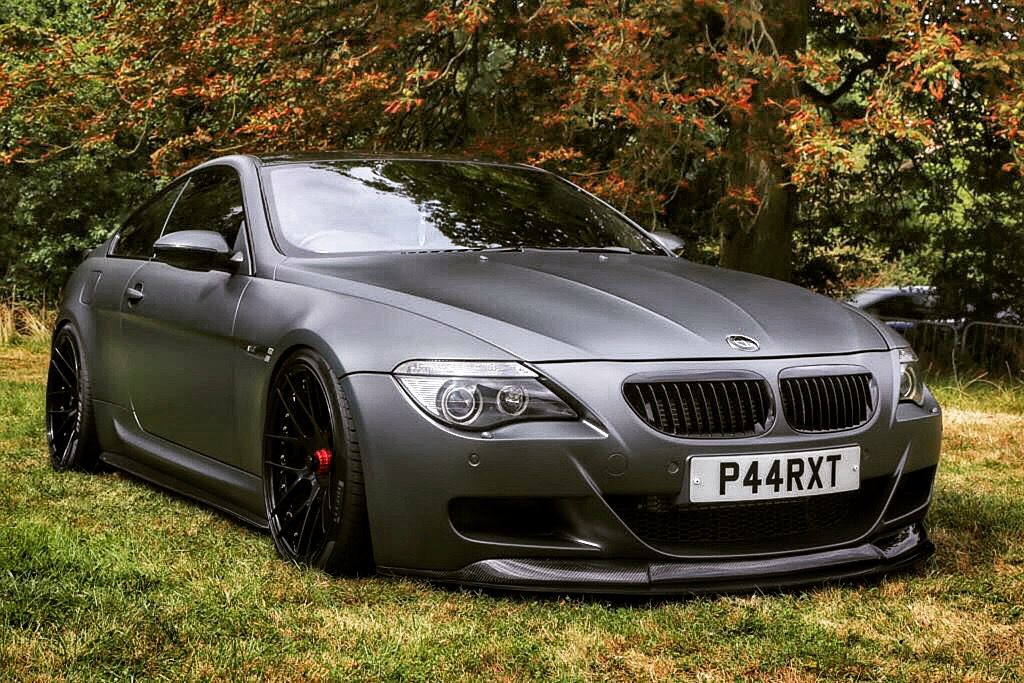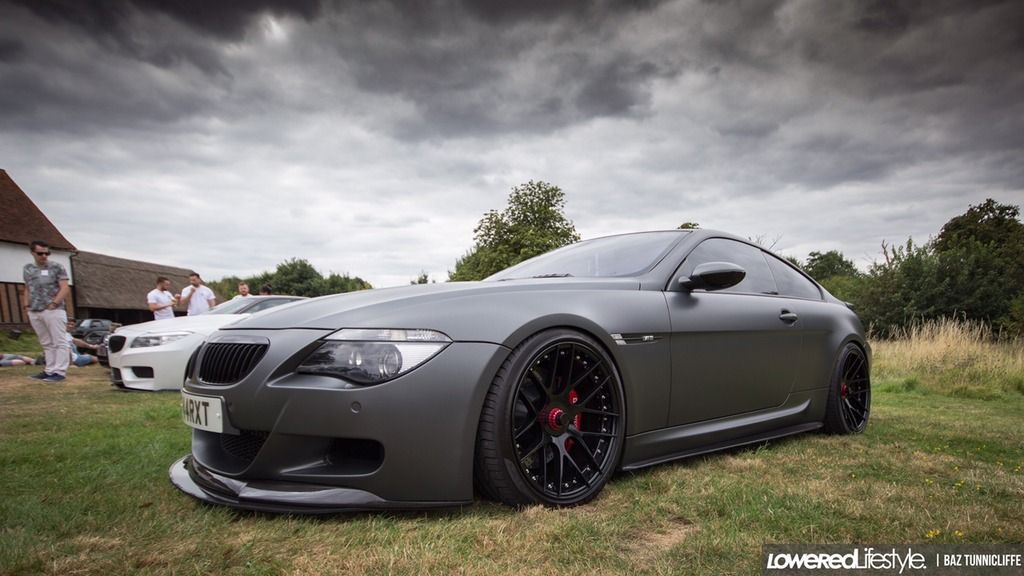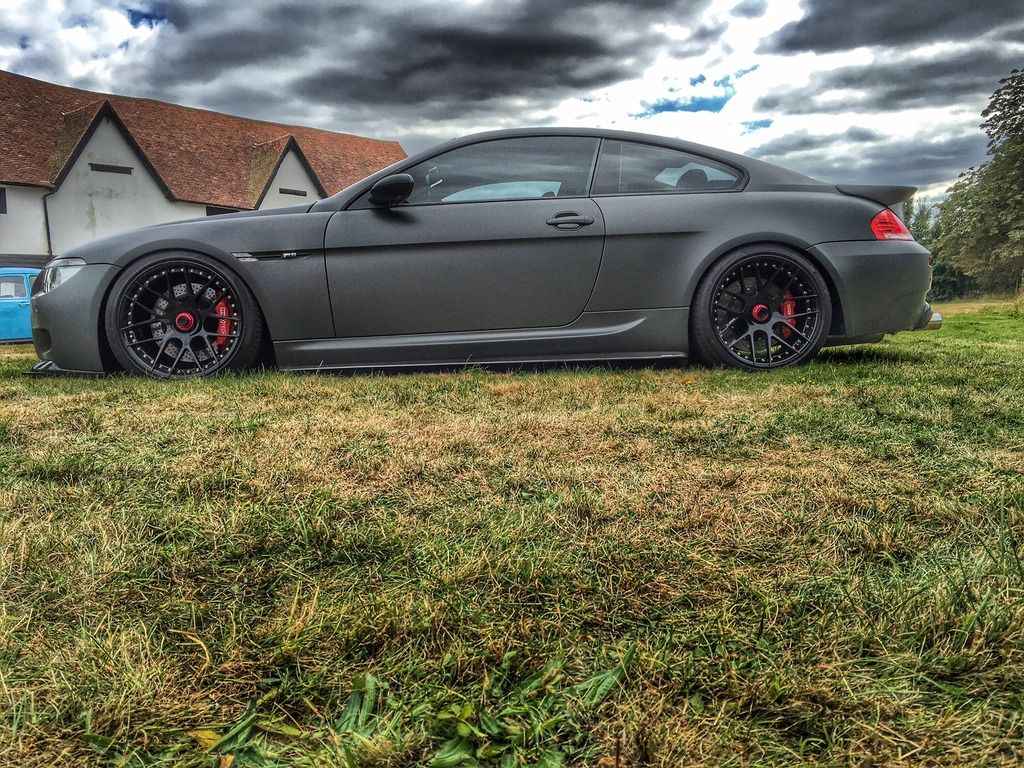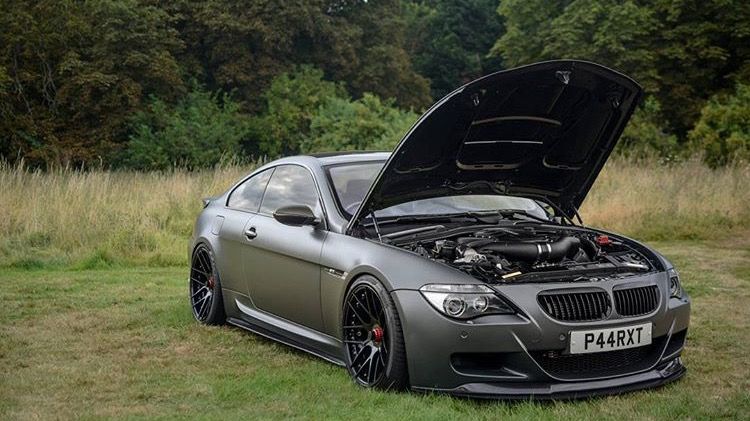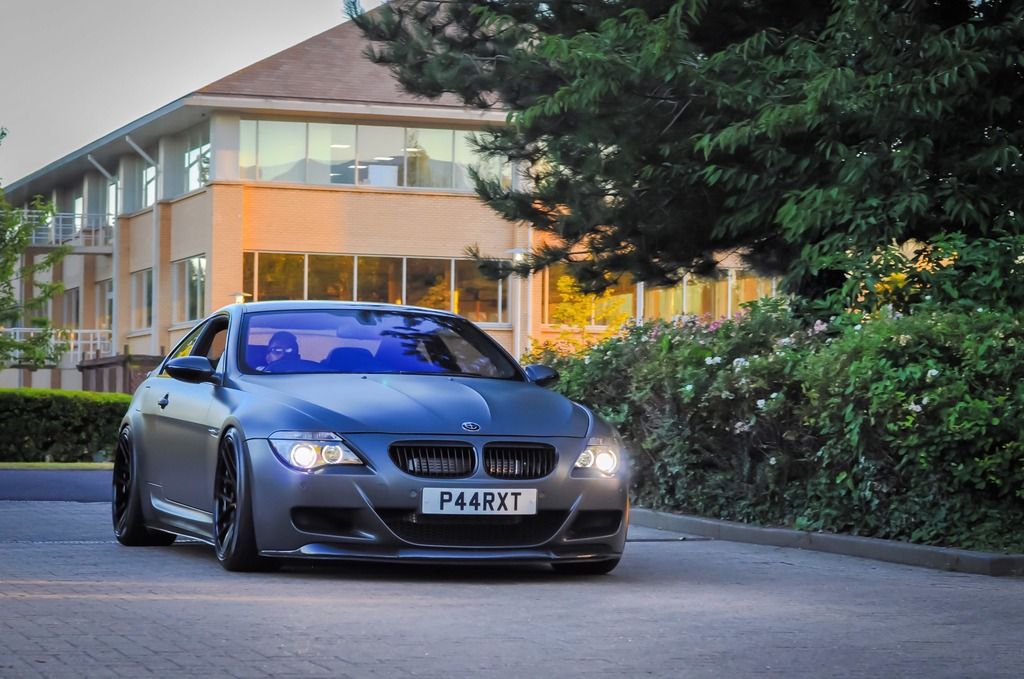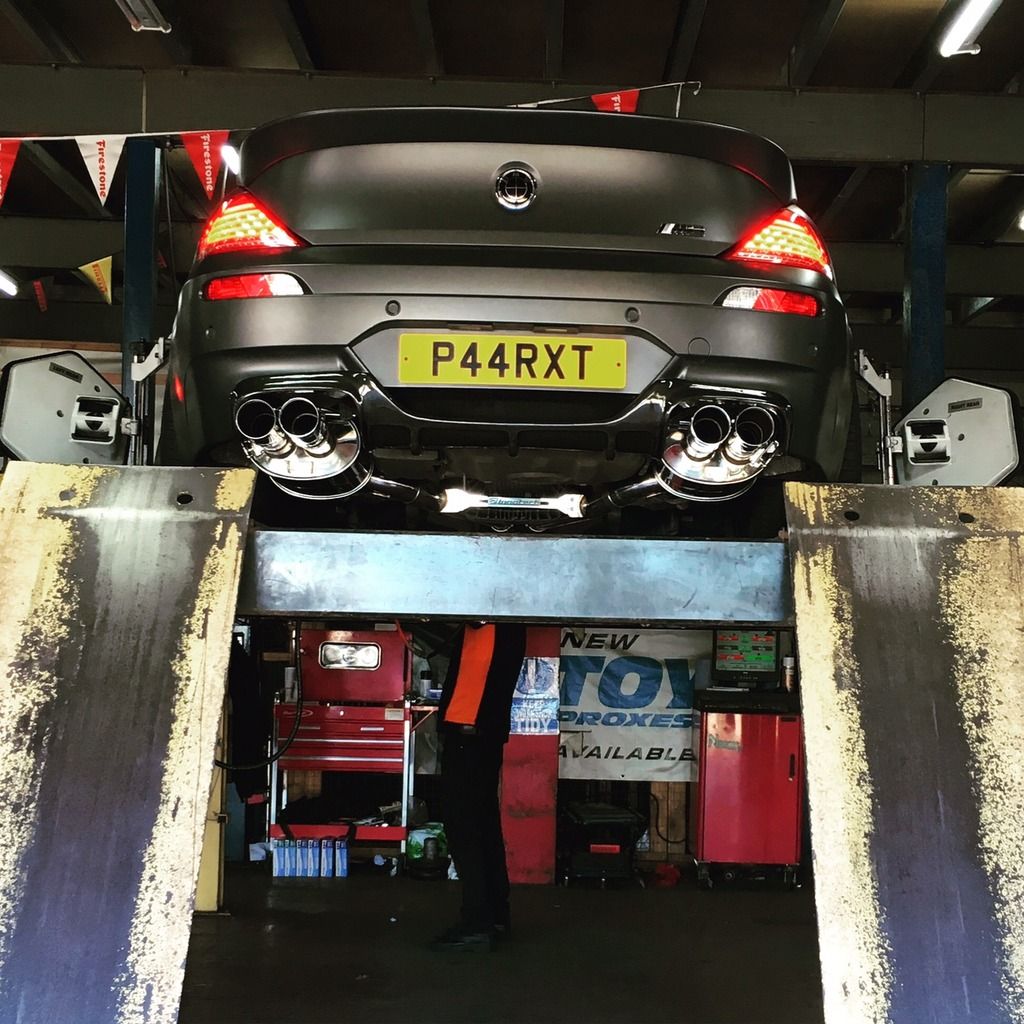 Here are the two most recent pics, you can see the new oil cooler under the charge cooler