Discussion Starter
·
#1
·
Thought I would throw this up in here as it's more suited.
I will post more pictures once fully completed. But here's what I have the now and tells the story.
So story started I kept seeing restorations on here and really wanted mines done.
Am not mechanical minded and don't have time or work area or tools to do myself so I looked at who could do the job.
I remember readings rabrs post on his underseal job done by extreme motersport so I got in contact with John late 2016. Think October/ November.
So rough date was January and to confirm dates when closer to the time and that was it for me.
So Jan came and I had car transported to johns.
Not a good start guy was guiding me on and failed to notify me that car was going to hit as he didn't bring enough ramps even though I had told him before hand it was low.
Pictures on trailer and you can see damage to front lip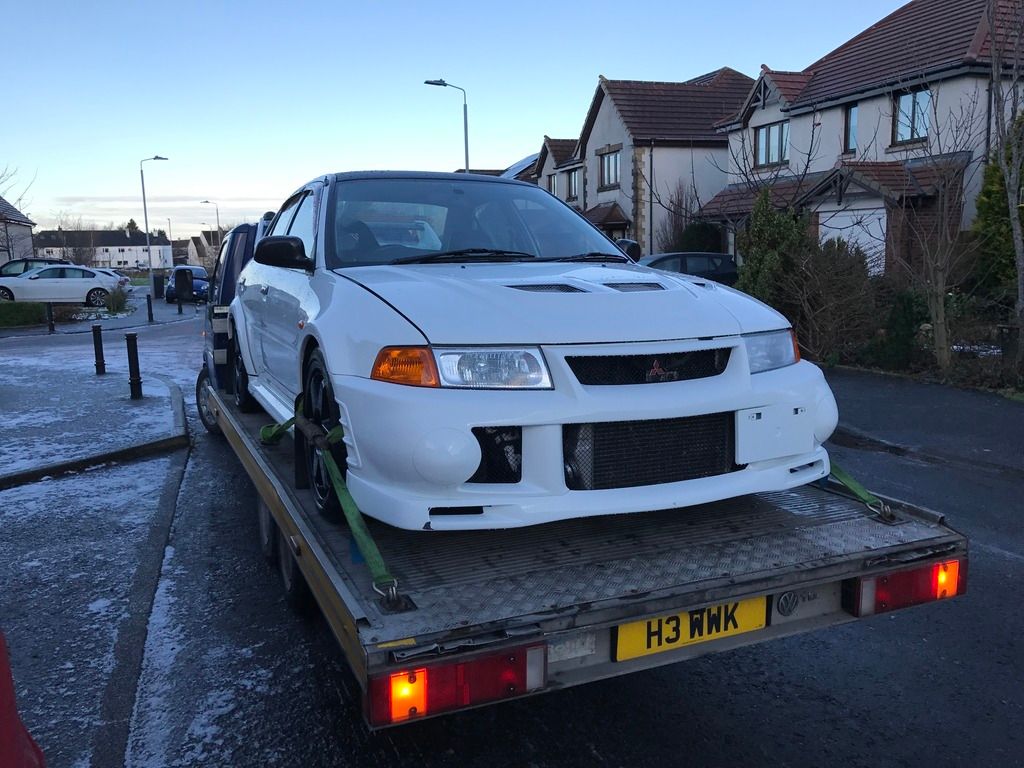 So arrived at johns couple of hours later. Luckily there wasn't an issue getting it off.
So once john had his first look and got to see what he was up against the issue was it was caked in underseal. Everything was covered in the stuff.
Here's a picture of what it looked like before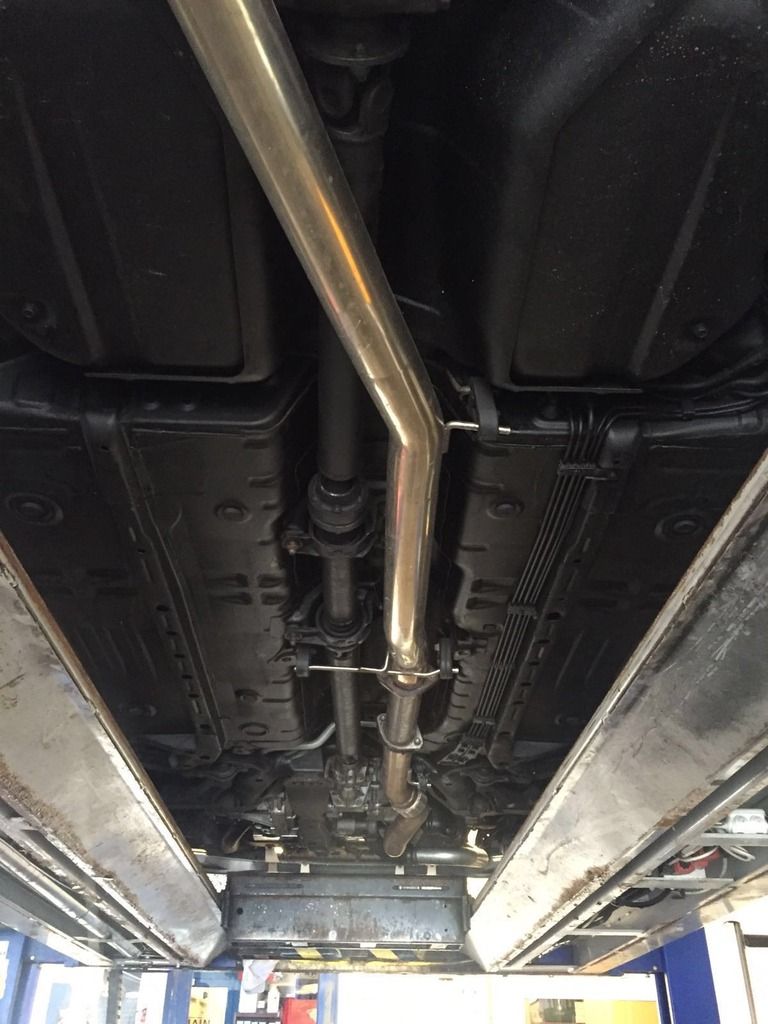 It took days to shift it. But I went up after week to see what it was like.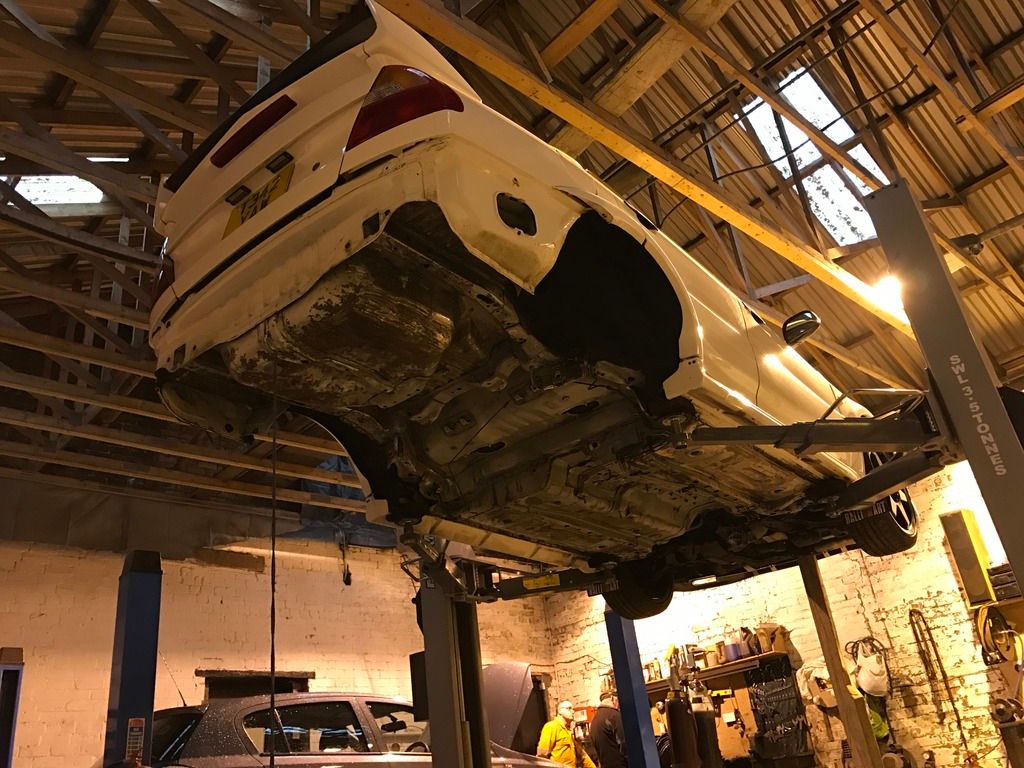 Good progress. There was still some to get back to bare metal and then start the job of doing it right.
As you can see transfer box back was stripped to do it properly so these were going to get sorted too.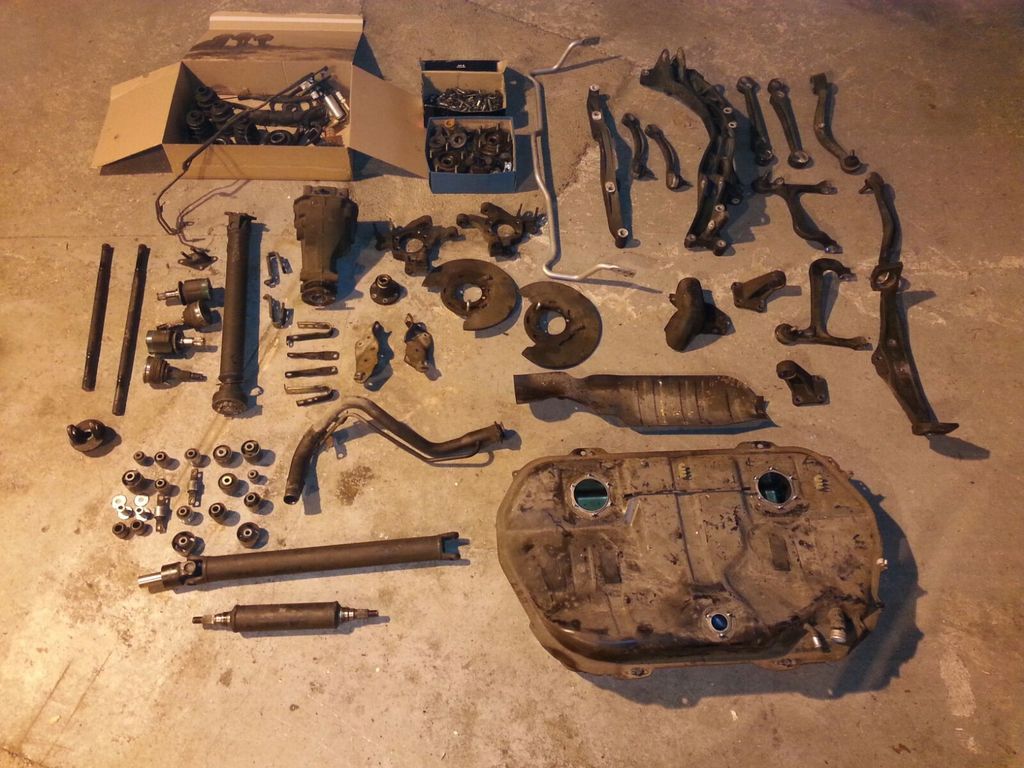 The car was then prepared and sealed with rust bullet over few days an building coats. How it looked after that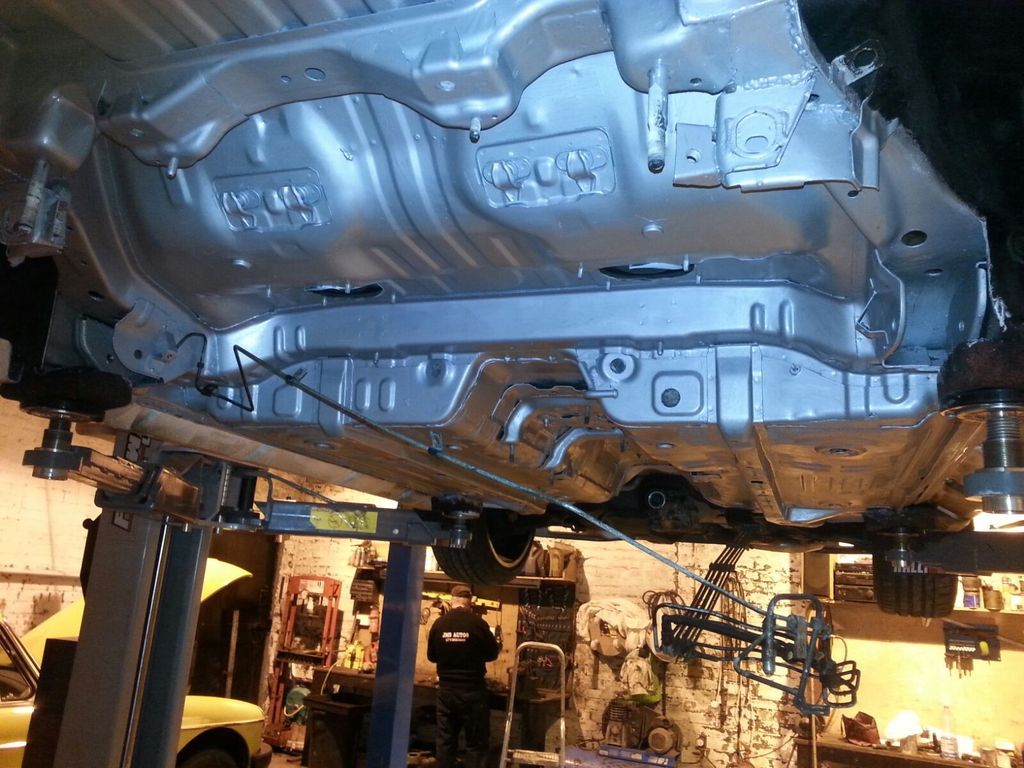 So with John working hard not only on the car but the small details too. Ordering parts from suppliers - bushes, bolts, gaskets, seals etc etc also keeping me up to speed.
Old nut and bolts. We did price up new ones but at £1000 we decided it was abit much. So John set about finding someone to dip and plate them.
They came back looking great.
The car was then undersealed properly and looking like this now.
At the start I wanted white but after lengthy chats with John white just isn't the best way to go. Unless your wanting to store it in bubble / hardly ever use, take to shows. I still want to use the car in dry weather and track a little as it's meant to be used. Not wrapped up and forgot about.
Anyway if your not bored by now and turned away.
Back to the story.
John received some bits back from powdercoaters
We are waiting on prop/ fuel tank and transfer to come back.
Also some parts and then it's build up time.
That's where we are at now and I post up updates as of when I get some.
Hope most managed to get to the end. If you did well done :lol:
Thanks for reading and viewing. If you do have any questions I am happy to answer.