Discussion Starter
·
#1
·
I know that some members have a bit of an offroading interest so I thought it might be worth posting this here:
Here is a basic outline of the spec, and i may have forgotten a few bits
Base vehicle was a 1983 Land Rover 110 V8 although very little remains of this.
Defender td5 engine and r380 g/box, egr blanked and ecu remapped by Porny. ECU mounted in roof of truckcab. Engine and box mounted as far back as possible for improved weight distribution. Td5 clocks show 1500miles. Straight thru exhaust, Green cotton filter with 3" intake. Estimated 160bhp, can spin the tyres on wet tarmac
Tubular wings, truckcab rollcage and full tube rear end. Custom mid chassis
Custom interior with only the bare minimum required. Fia cutoff, custom tunnel and air switches.
Truetrac differential in front axle. Rear axle is salisbury on discs with an ARB diff locker. Arb compressor and large tank fitted, engine driven compressor included but unfitted.
Red/white springs and 15" Procomp dampers front, Rear is Fox Airshox 14" on custom 3link
Tyres are brand new Simex Extreme Trekker II's, 5x 36x12.50 R16 on disco steels, tyres are brand new.
Winches are Warn 8274-50 front and 8274 rear, both benifitting from recent rebuilds with replacement parts as required. Rear has Gigglepin brake shaft and brake pads, brand new 4.6hp motor and 100ft 11mm genuine Plasma rope. Front has Warn 4.6hp motor and again has 100ft 11mm plasma. Twin large batteries charge from 100amp alternator
Included with the vehicle is a new Devon 4x4 ground anchor and a selection of strops, shackles and snatch blocks.
Pictures of various evolutionary build and rebuilds of this vehicle can be found on lr4x4.com in the link in my signature '102" trayback'. Can ost more pics as required
I would like to invite offers around £5000 (it has £1200 tyres and £2000's worth of winches for starters)
Any viewings are welcome, location is St14, uttoxeter staffs
Regards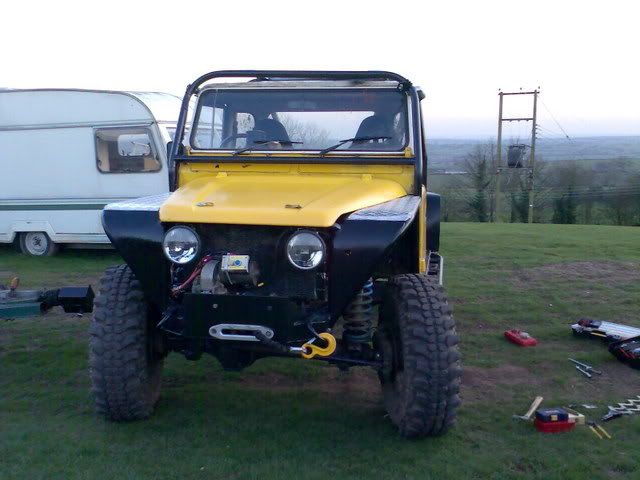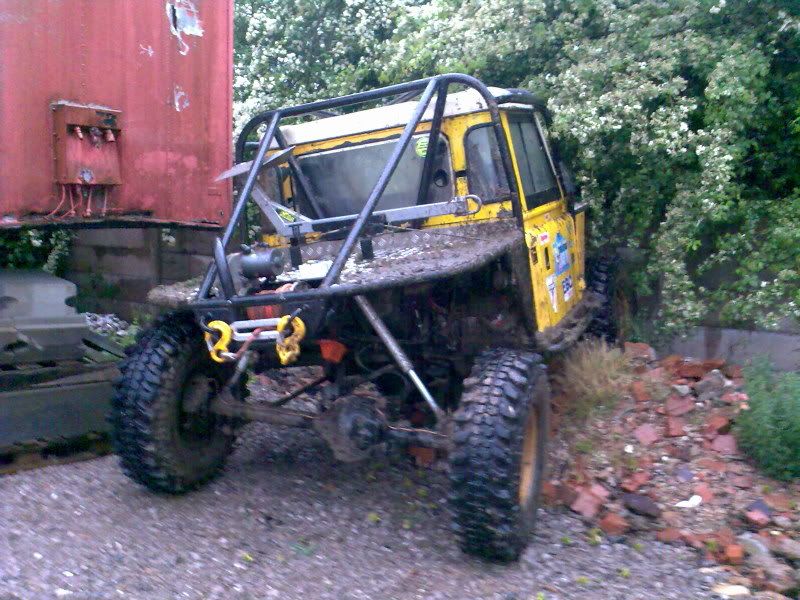 I've got a photo of it driving over an S13 200sx somewhere, must post that up
This car has successfully completed 2 rounds of the UK AWDC challenge series, and with a bit of tidying up would be ready to do so again