Discussion Starter
·
#1
·
So to set the scene.
There are various way to get to trackdays - some people drive the car, track it, and drive home. Others use a trailer, just incase of mechanical breakdown or even worse an accident. A good alternative to the trailer is a flatbed or recovery vehicle, so some use those. And there's also those that use a truck! My friend Chris had decided the truck method was the one for him. And here the story begins....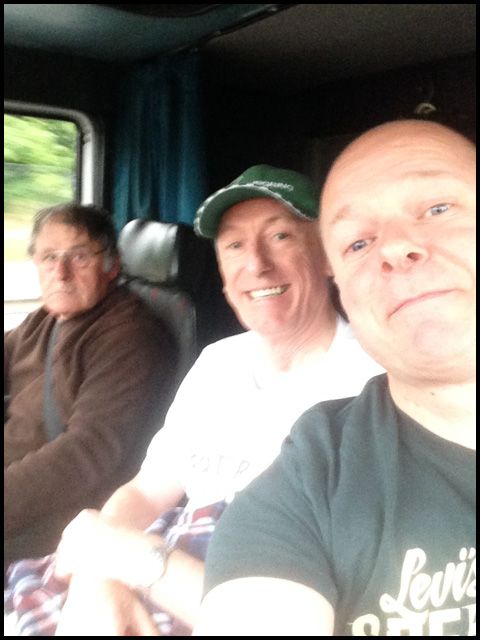 Thats Chris in the middle, Myself closest (PAX on this trip). Martin i think was taken abit by surprise by the sudden appearance of the "selfie" shot :mhihi:
So this 7pm Sunday night, middle of Yorkshire. Trackday is on Tuesday so the plan is to travel through Sunday night into Monday morning and arrive in Nurburg Monday teatime to relax and prepare. First destination is Dover, and thankfully Operation Stack has finished; we are booked on as freight. After a nice steady drive we arrive at 02:45 in the morning. Brilliant, this looks like we are going to be on the 04:00 ferry.
Or not.
Turns out theres no room left, and even though we have an open ticket; the idea being that you turn up and get put on the next ferry, this isnt happening today. oh no, its happening at 14:00! So 12 bloody hours sat waiting :shake:
Here we are parked up in the middle of the big boys...
Cargo nice and safe....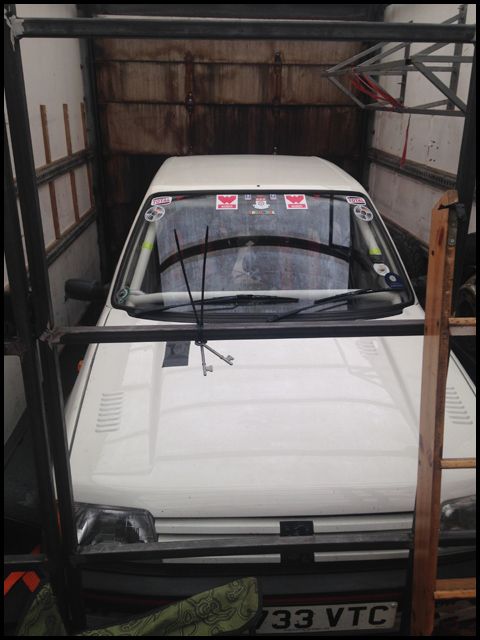 Anyone for football? You? ....
Me and Martin at this point are relaxing in a couple of chairs in the back of the truck, camping stove on making a coffee so no chance of that Chris
So finally 14:00 and its time to board. Second vehicle on....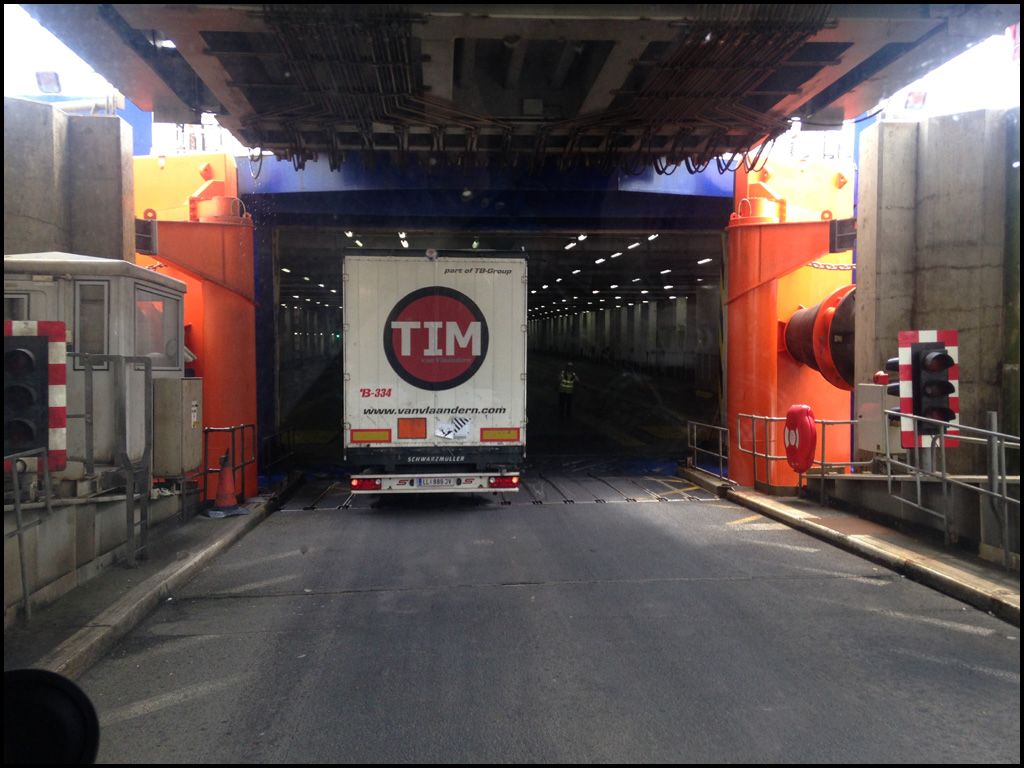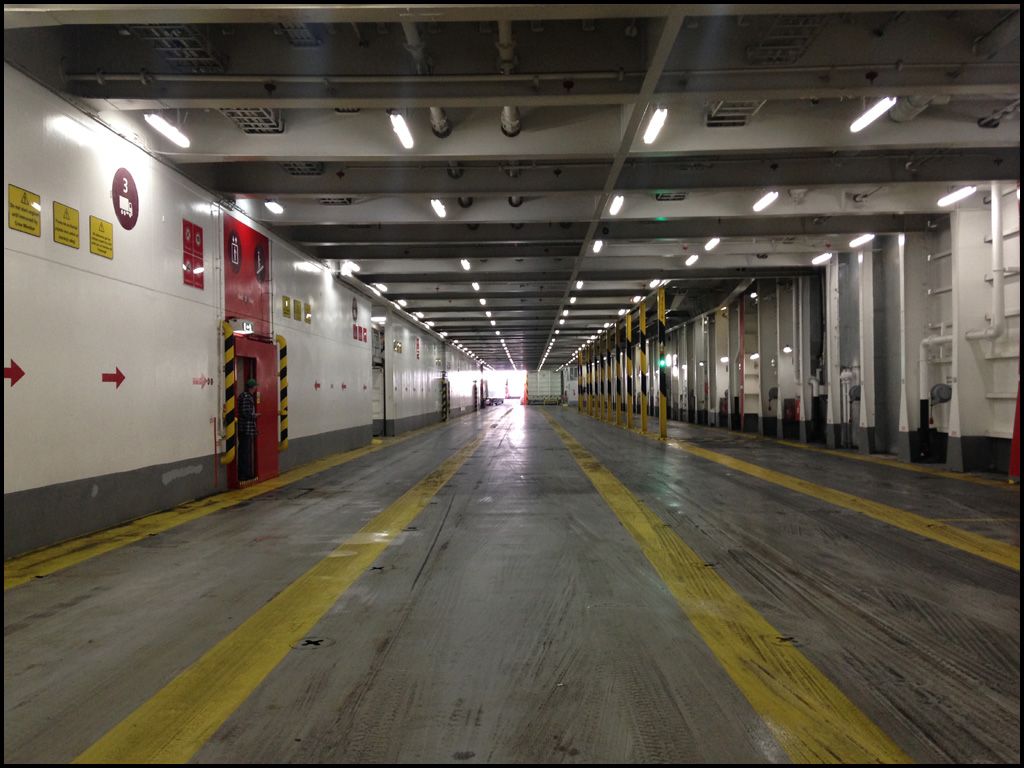 So its not long until we are on our way. Happy days...