I thought I might post some pics and info about my current car and the slow but sure transformation.., I am
always
doing something to it :lol: I may also regularly post some pics and Video of Track days.
I'm now back living in Japan permanently and have had this Evo (my second) since November 2009. I also now have a Blog about my activities and general car stuff in Japan
http://motorsportsinjapan.blogspot.jp/
The 'theme' of this car is "Maximum gains from minimum mods" ; getting the best out of what is there and keeping it as 'streetable' and reliable as possible.
As there were only 212 of these red ones made, I intend to keep it as original as possible and not do or add anything that cannot be simply undone or removed where ever possible. All original parts that have been removed are safely packed away in case they ever go back on the car.
It seems to have been one owner as all the service records were at the same place.
Car came new optioned with Ralliart Intercooler Piping and Suction kit, battery relocation kit. Ralliart / Samco hoses, Ralliart rear Strut Brace, Ralliart stainless exhaust system, Ralliart front LSD, Ralliart Oil and Radiator filler caps, Ralliart Temp Volt Boost gauge set, and Ralliart Mud flaps.
The original owner also fitted a JSpeed ECU, & cat back exhaust.

*The following spec and mod lists I will keep up to date and current on this page*
ENGINE and SUPPORTING MODS (mostly done by myself):
J-Speed ECU with Anti Lag option (mild setting)
J-Speed Turbo Dump (twin pipe) + 3" Front pipe
EXAS Evo tune 80mm stainless cat back and muffler
BLITZ EBC running 1.5 Bar boost
TOMEI Poncam 260 Camshafts
HKS Adjustable Cam Gears
HKS SuperFire Racing plugs (9 heat range)
OKADA Plasma Direct Coils
CUSCO 2ltr competition oil catch tank
HKS Oil cooler kit 210x200mm core + AN10 Aeroquip fittings
TOMEI Blow off valve (Evo VIII MR type)
Walbro 255 fuel pump
MonsterSport Carbon fibre Airbox with 120mm cold air feed from bumper
HPI Air Filter
Custom Earthing kit
Engine Torque Damper
De-Cat pipe
Everything else is standard, I have not had the head or sump off of it. The Turbo is a new, standard RS TD05-16GHRA.
The last tune (before fitting the uprated Coils which made a noticeable difference) produced 376.6hp
at the wheels
and 355 lb ft at 3967rpm
at the wheels
(Japan Hi Octane fuel) running 1.5 bar boost (450/430 at the flywheel), with the engine now at 94,000+ klms.
DRIVE TRAIN etc, (all done since I got it):
EXEDY Metal racing clutch (single)
Beatrush short throw Gear shift lever and nolothane shift bushes
OHLINS PCV coilovers + Eibach 12kg/10kg springs
CUSCO adjustable rear Stabiliser Bar,
CUSCO front under braces versions 1 & 2
CUSCO trunk brace.
DIXCEL Heavy Duty slotted brake rotors front and rear.
ENDLESS CC38 /MX-72 brake pads + ENDLESS RF-650 fluid
Ralliart Stainless brake lines
ADVAN Neova AD08 tyres in 235/45 17 on the standard TME wheels.
'Other Stuff':
Ralliart Gear knob
Ralliart Pedal set
OMP WRC Steering wheel
OMP VID 2 Driver's seat
SABELT 3" 4 point harness
PZ Racing 2 stage Shift light
Remote Battery Kill switch
Carbon Fibre cambelt and plug covers, Carbon Fibre Radiator brackets, and a few other bits
Pioneer Stereo and Alpine Speakers
Vanner 30mm lowered seat rails
1.5kg Fire Extinguisher
PIAA Arrow Start White Headlight Bulbs
20mm Wheel Spacers & OMP FIA Tow Hook for Track days
Covered the dashboard with Alcantara 'suede' and other interior mods
Also I replaced the Intercooler, Intercooler hoses and clamps with all brand new old stock Ralliart parts. Originals kept as spares.
Servicing is done by Ralliart in Kawasaki:
http://www.streetlife.co.jp/
Tuning is done by Garage G-Force:
http://www.gf-eng.co.jp/index.html
Wheel alignments, Drivetrain, and suspension work are done at Anzai Works Gravel & Tarmac Specialists in Kamakura (20 years Works Ralliart WRC Team Mechanic).
This is it about a month after I bought it. The very first thing I did when I got it, was take it to Ralliart and get all fluids front to back changed, new Spark Plugs, and the all important MITSUBISHI sticker on the windscreen.
Ohlins PCV suspension and restored wheel wells.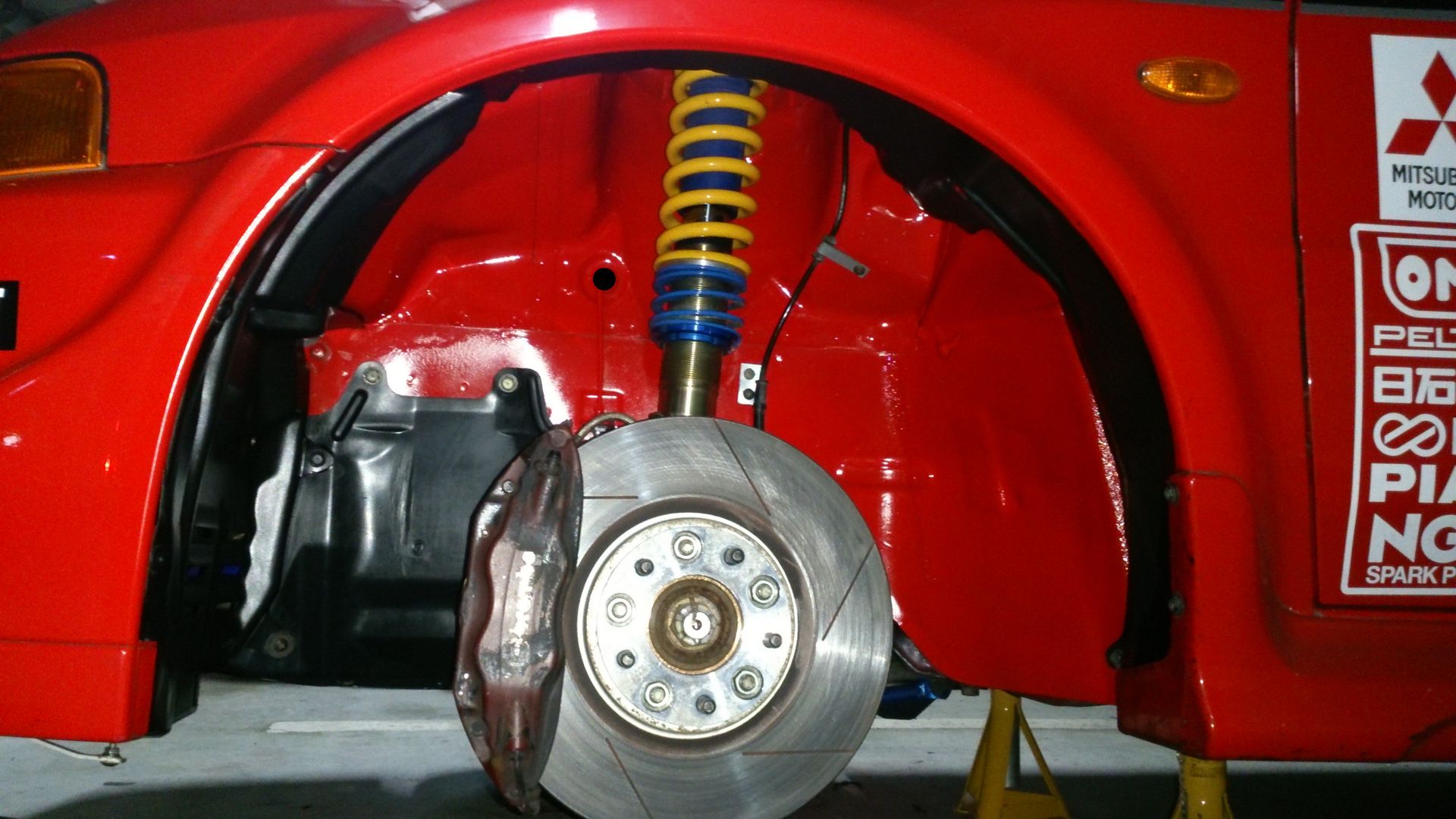 Interior is in really good condition, I covered the dashboard with Alcantara 'suede', and laminated some panels from a spare dash I have with real Carbon Fibre.
Steering wheel is an OMP 'WRC'.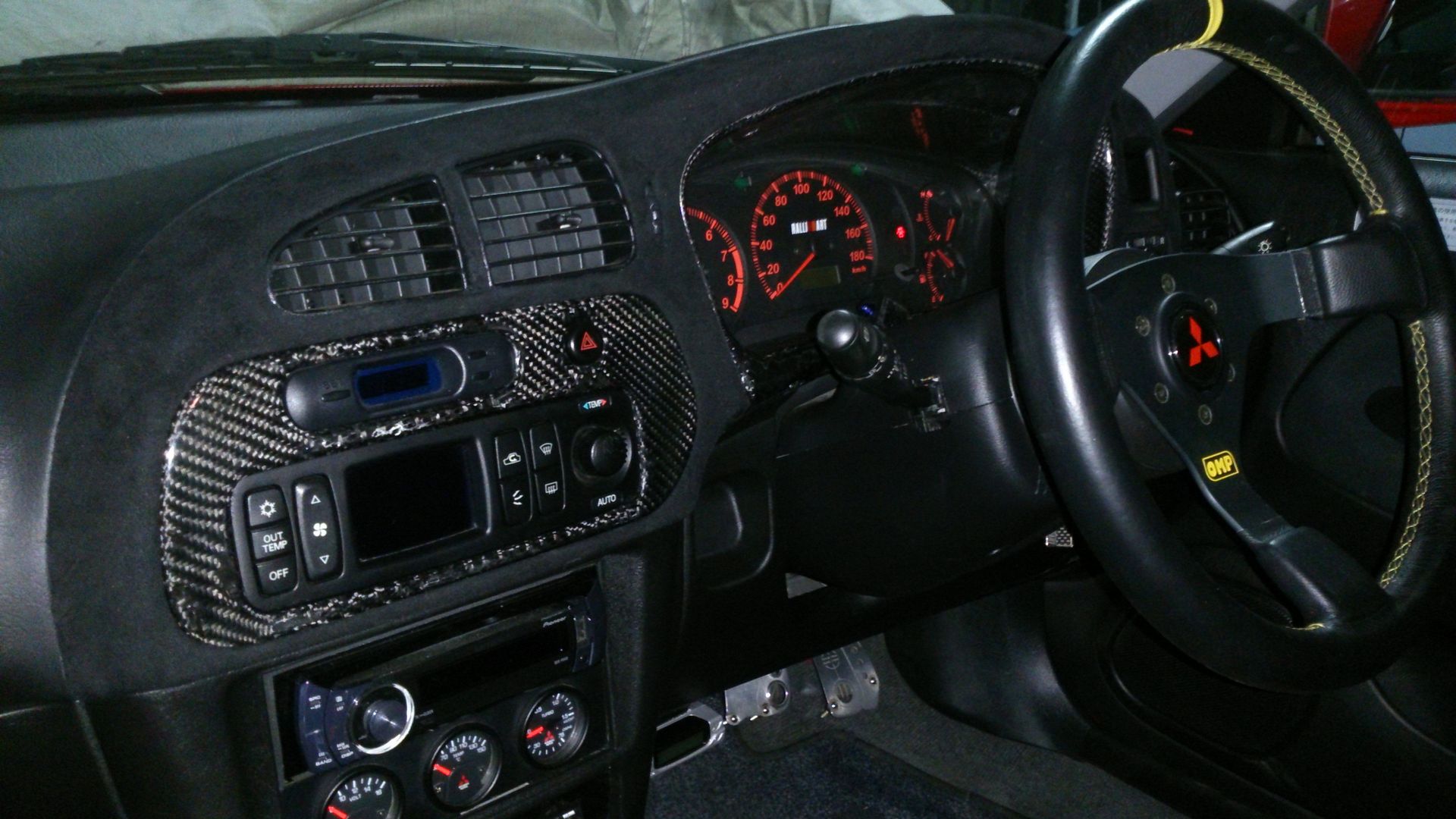 I have done a fair bit of detailing and it still needs work , but i'm pretty happy with it so far

Airbox is carbon fibre with a big direct cold air intake running from bumper inlet hole. Radiator cooling panel is also Carbon sheet.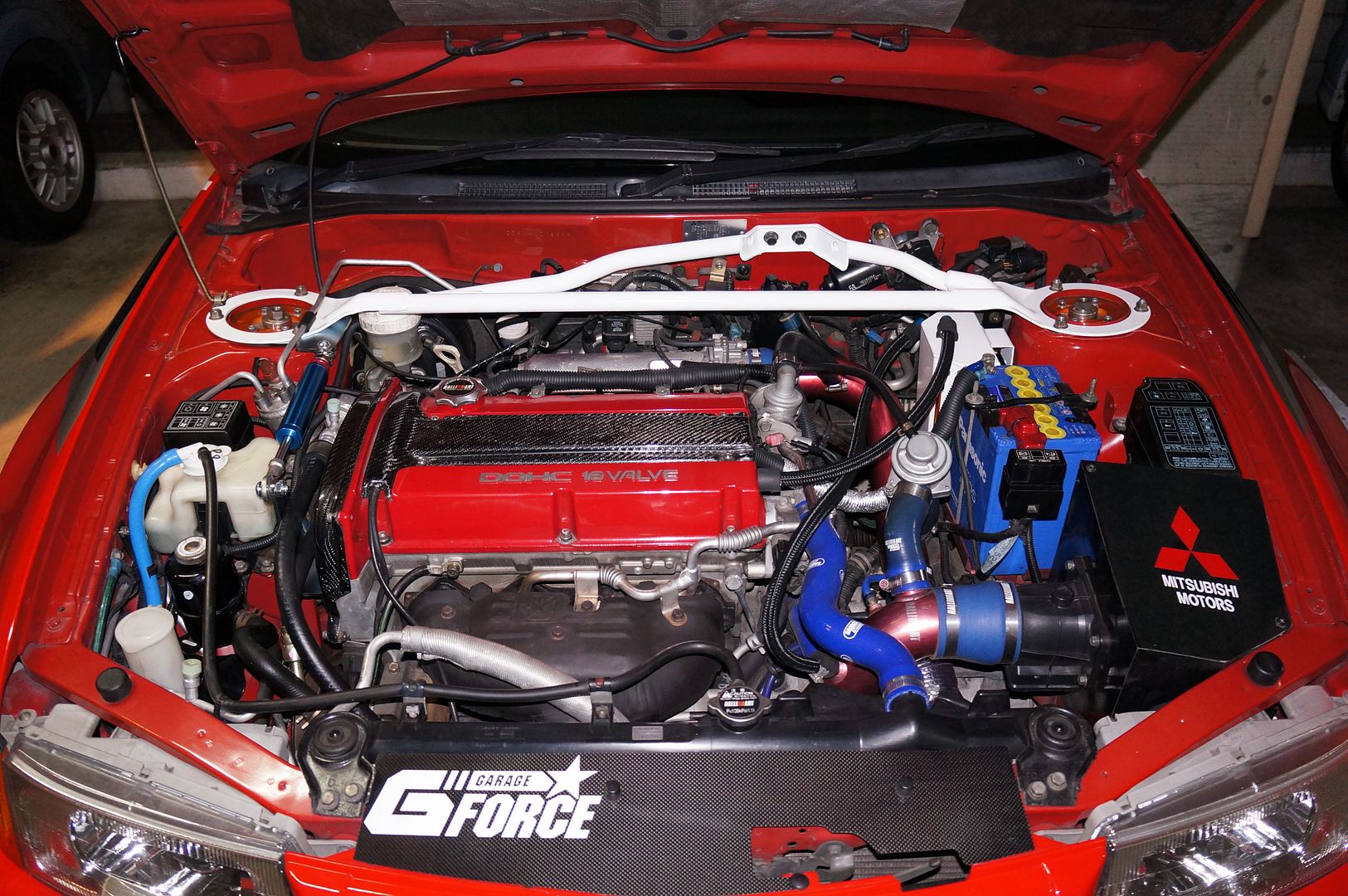 Beatrush short throw gearshift. Tall lever and leaning toward driver, very nice bit of gear.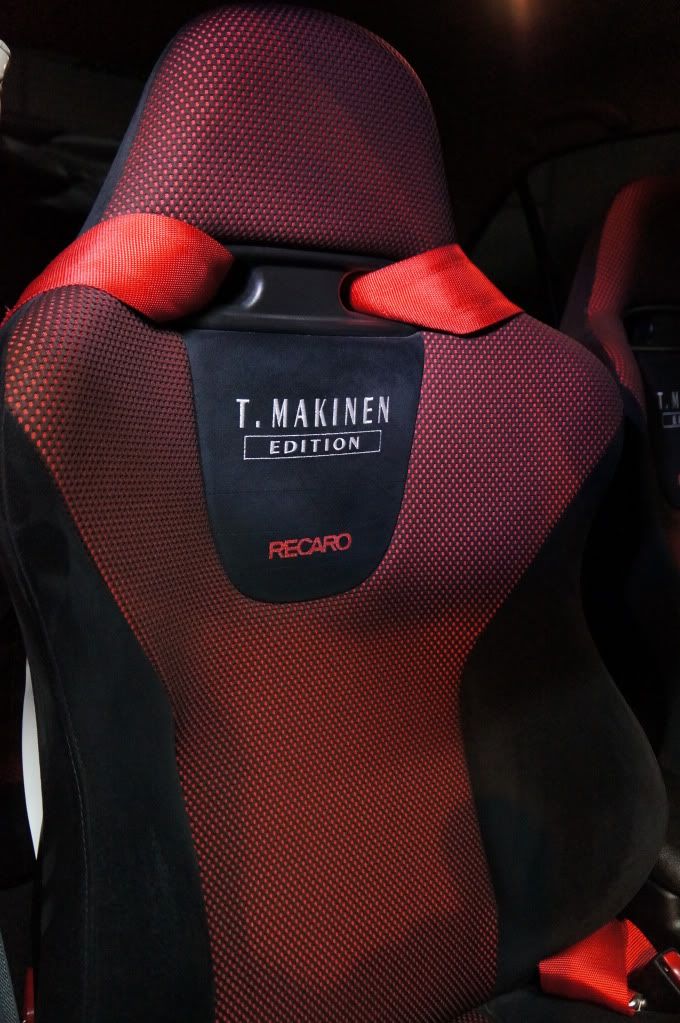 With super low position seat rails.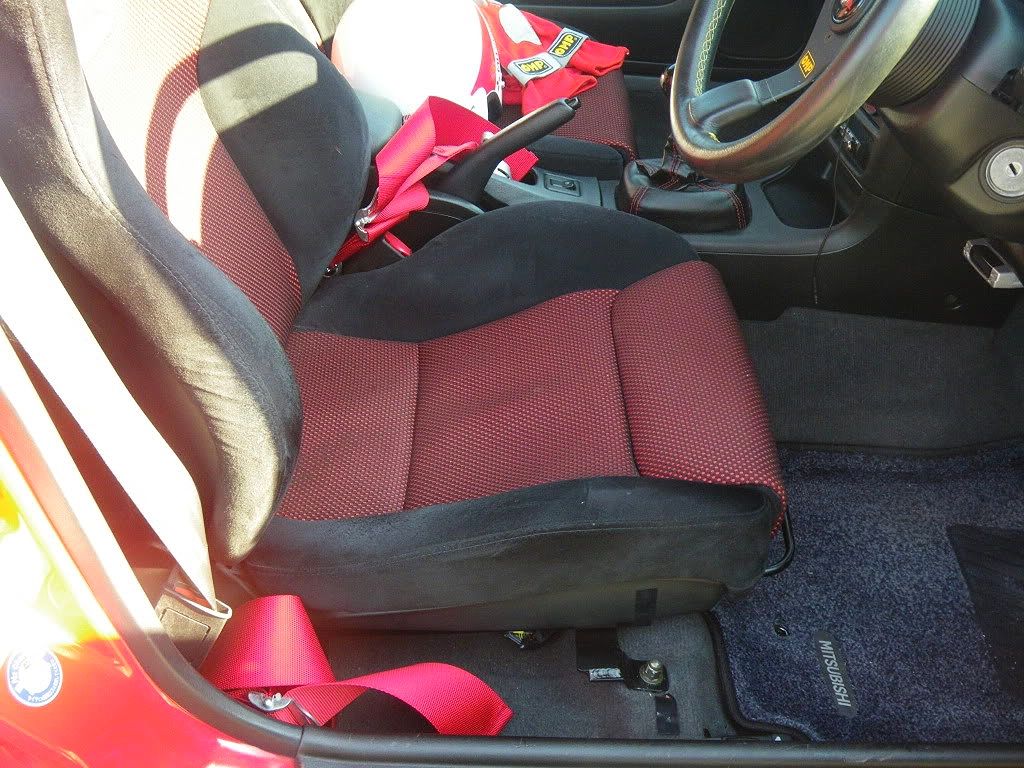 Hardly used.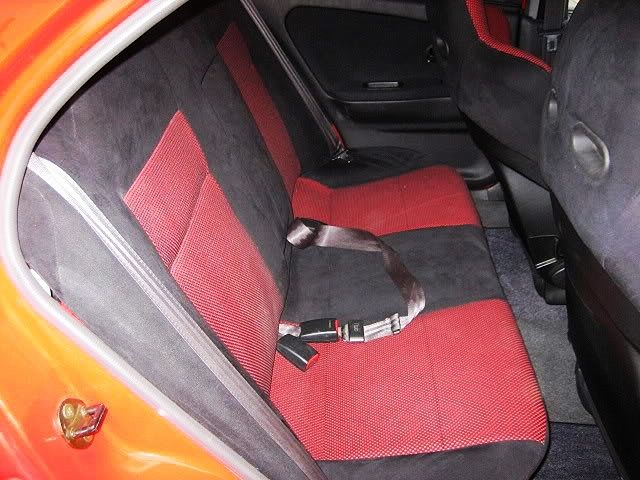 Factory option Gauges, Blitz Boost Controller with carbon plate I made.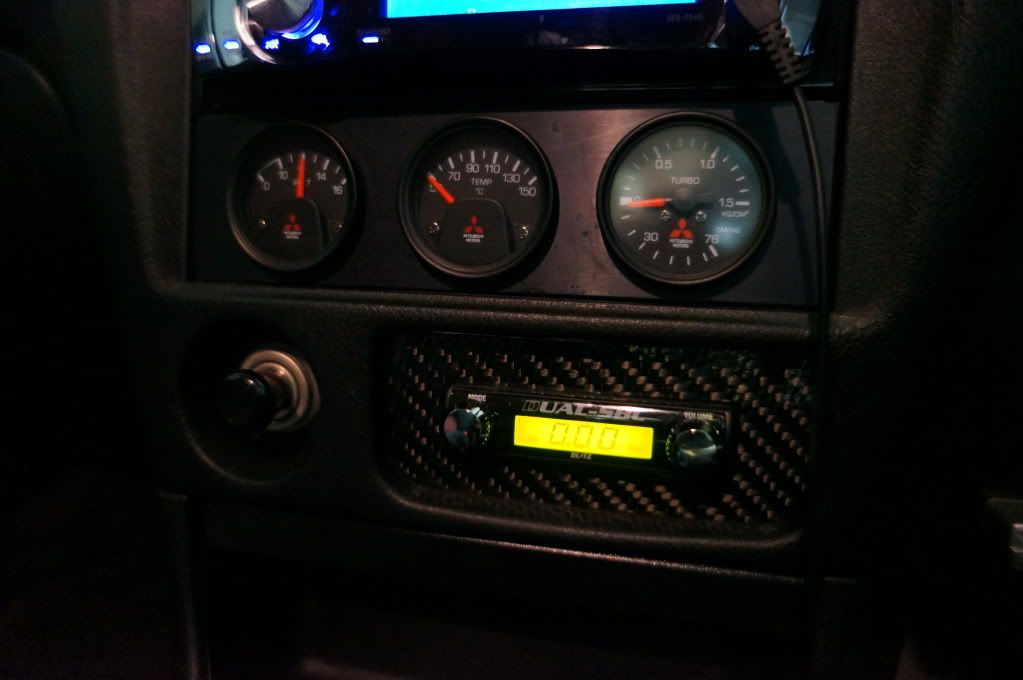 Mobara Circuit 2010.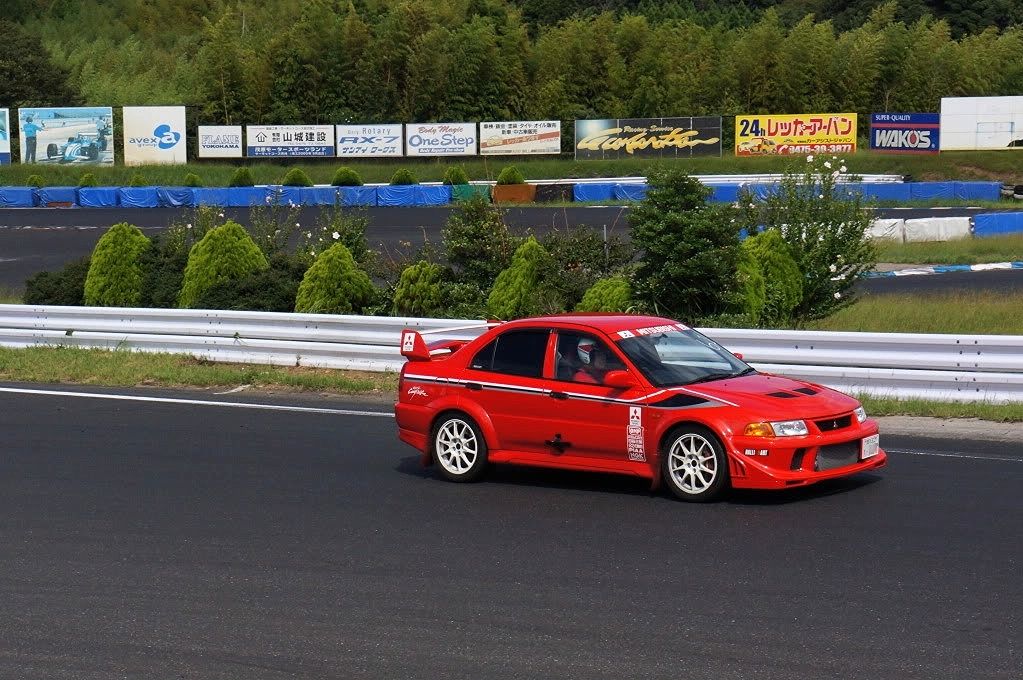 Even still today, the grin is never far from my face with this car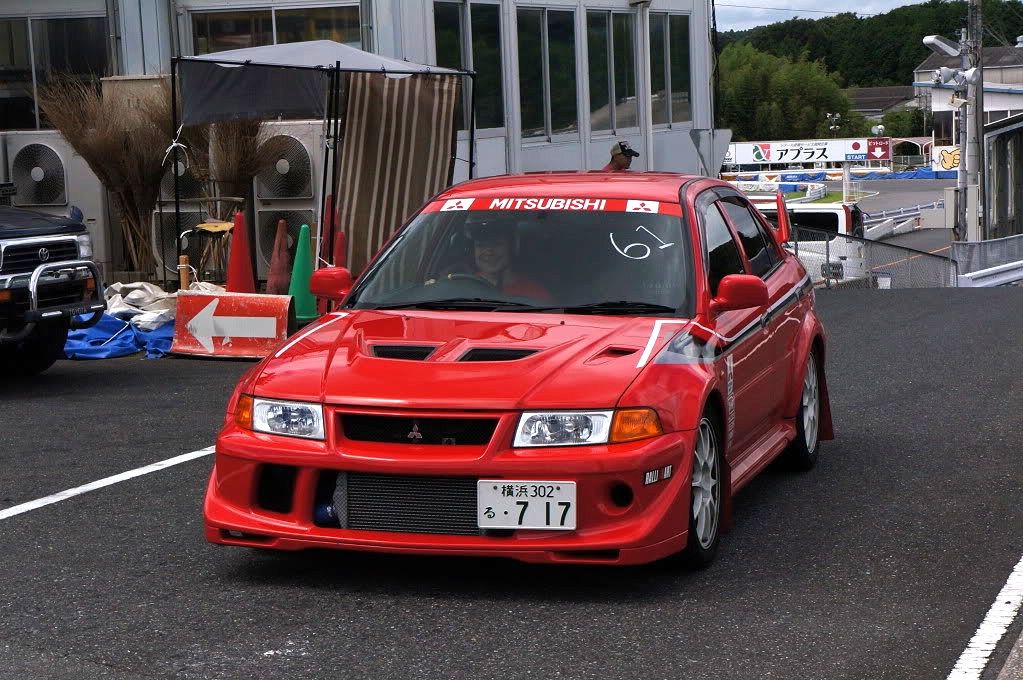 Tsukuba Circuit complex short course, Japan 2012.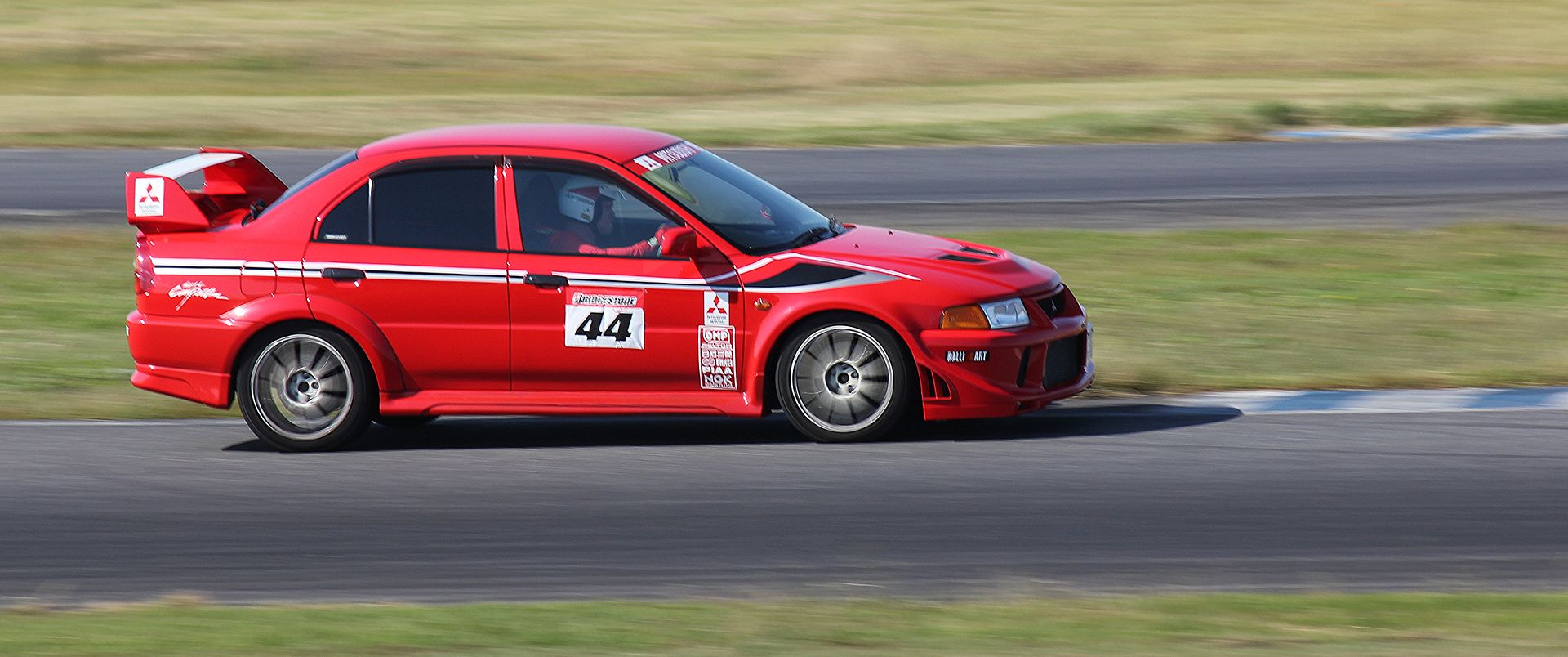 With Tarzan Yamada after we went for a few (very) hot laps in my car at a track day during summer 2012.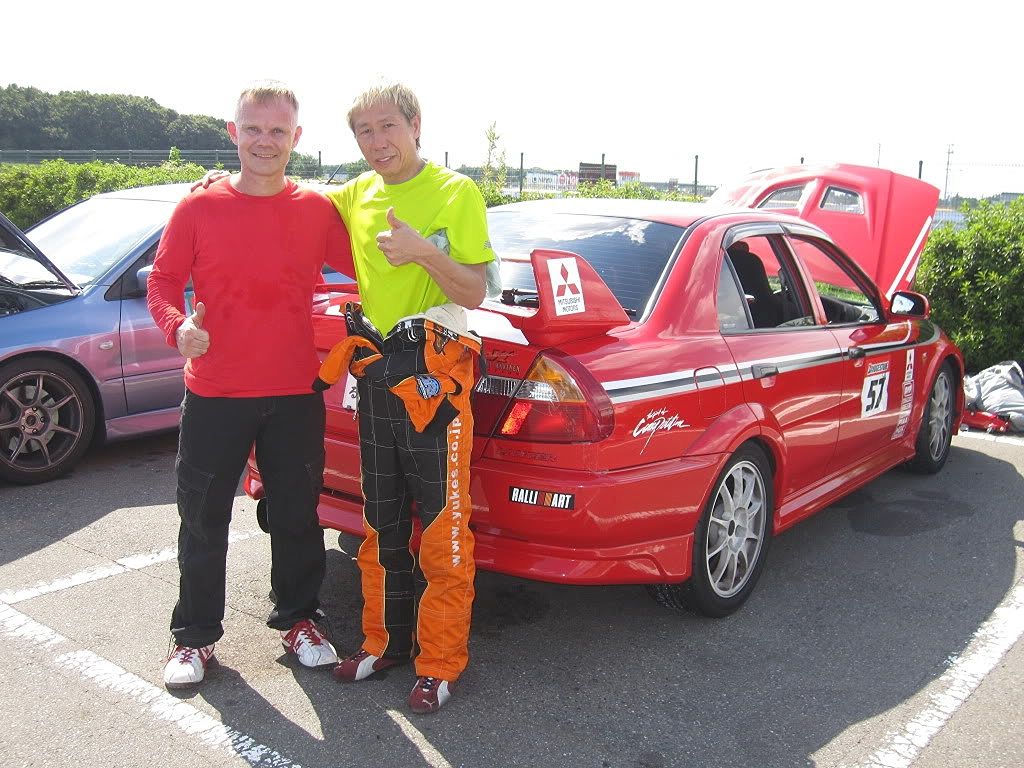 Tsukuba main Track 2013.