JMF Inlet Manifolds​
The quality of design and fabrication of these inlet manifolds is in our opinion second to none. There are many threads on here showing the great results achieved using these.
JMF have long been associated with premium inlet manifolds for DSM;s which share the same motor as our Evos.
The runners in these manifolds are akin to the round-trumped design you will see on high-powered NA motors. It has been documented by many research papers the virtues of round trumpet like runners, over other all other shapes.
JMF intakes are manufactured by hand, and finished like no other intake manifold on the market. Smoothed to perfection, port matched, premium aerospace aluminium, CNC machined flanges (inc throttle body)
If you have five minutes please check out the "how its made video" on JMF's home page:
http://www.jmfabrications.com
All manifolds are supplied complete with bespoke stainless steel dipstick, complete with spring. Fuel rail fitting kit & comprehensive fitting instructions.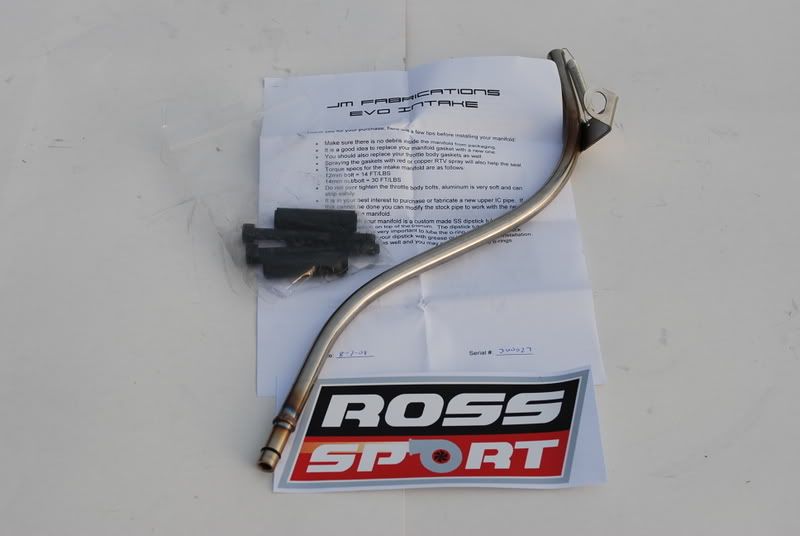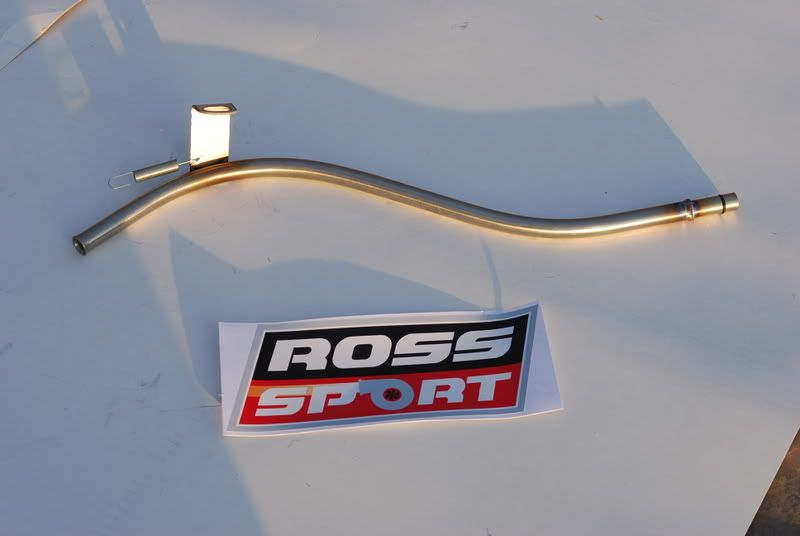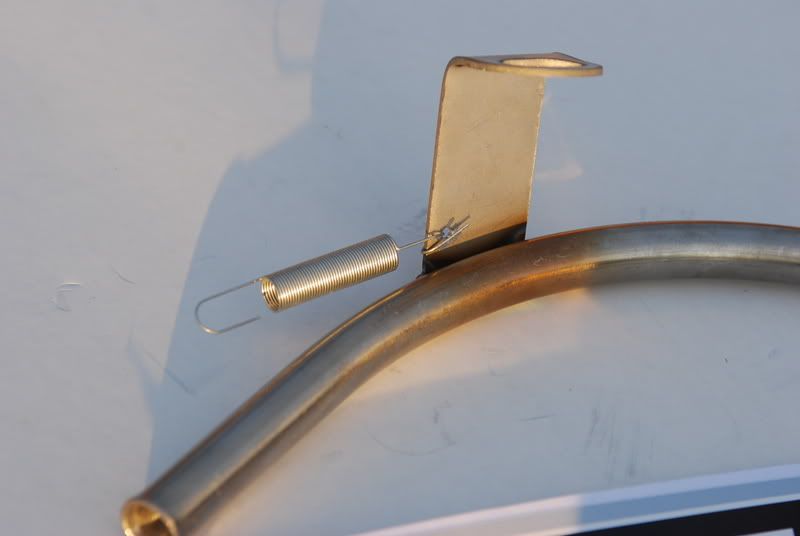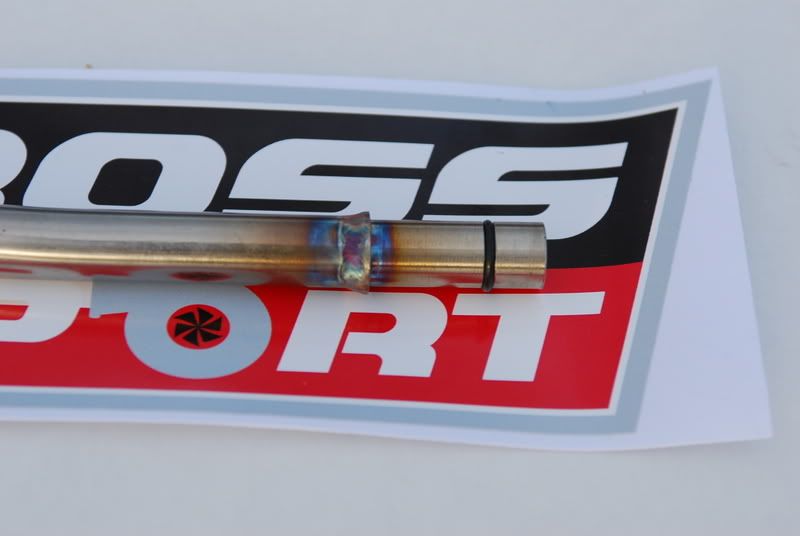 JMF/RossSport "Sprint" Intake manifold
Brushed Finish: £670 inc VAT
Crackle Black Finish £730 Inc VAT
Polished £750 Inc VAT
This is available with the following options:
8 Injectors
NOS Bungs
Polished
Brushed finish
OEM Evo IX MAP sensor mount
Throttle Body:
Stock Evo
Accufab 75mm
BBK 75mm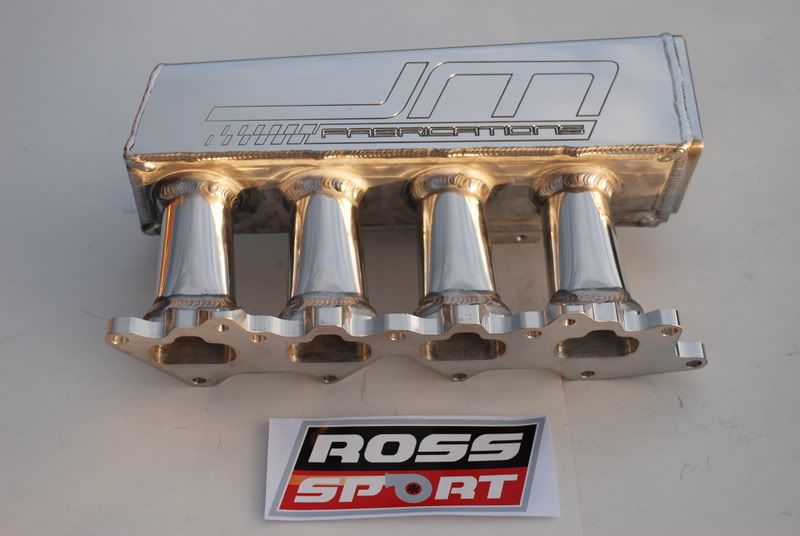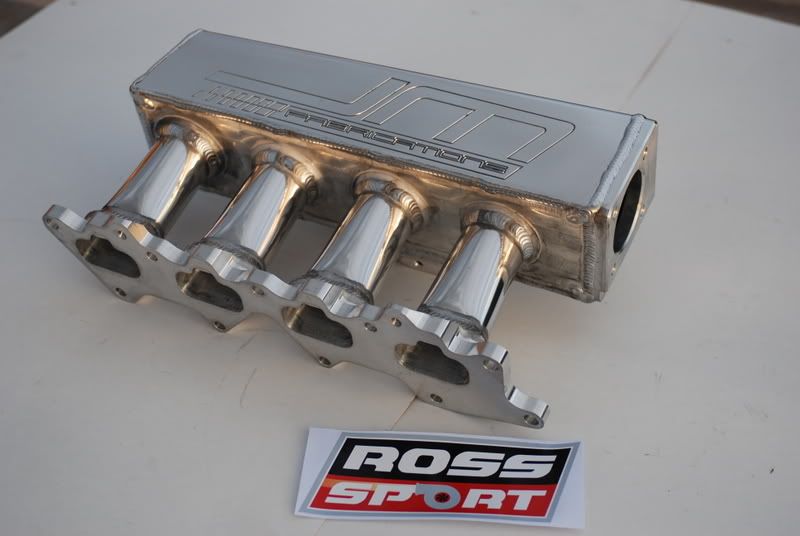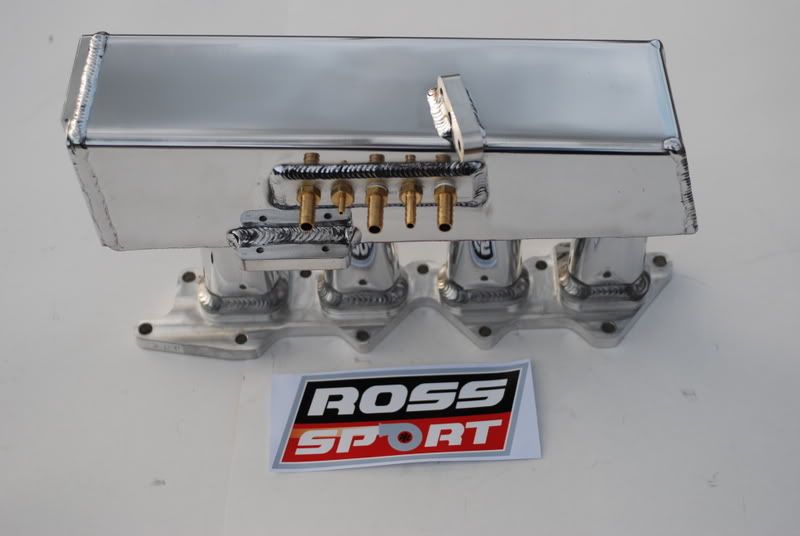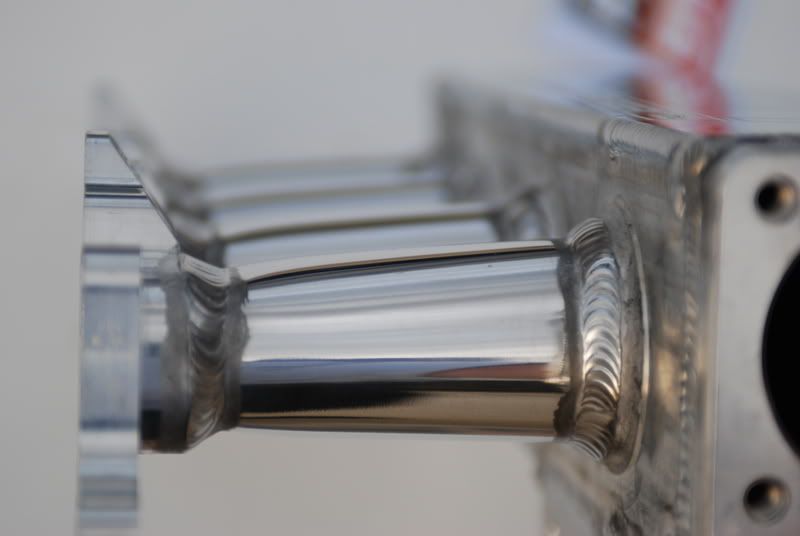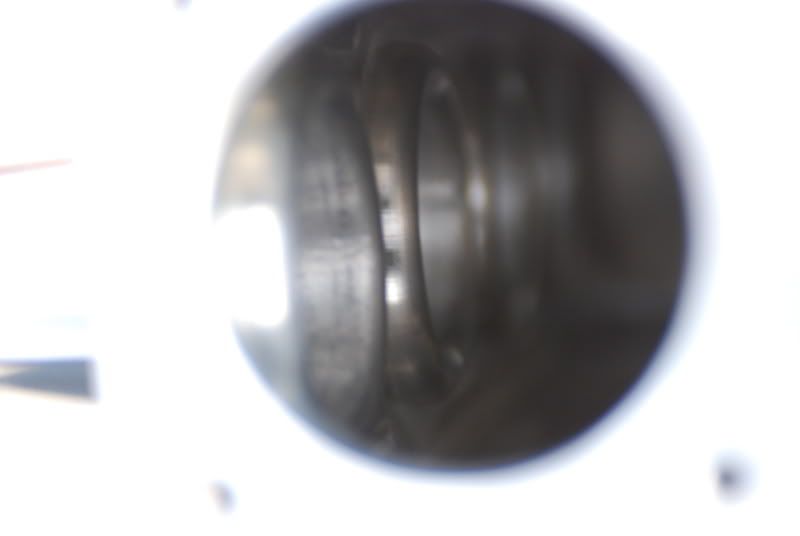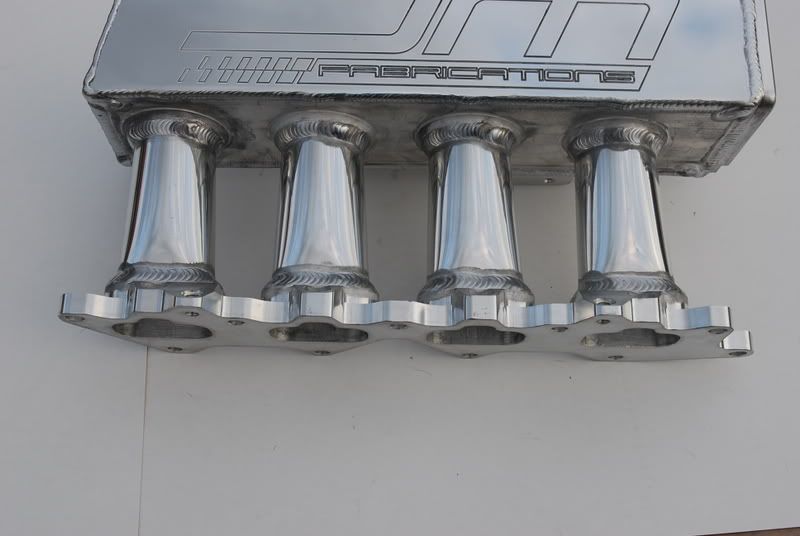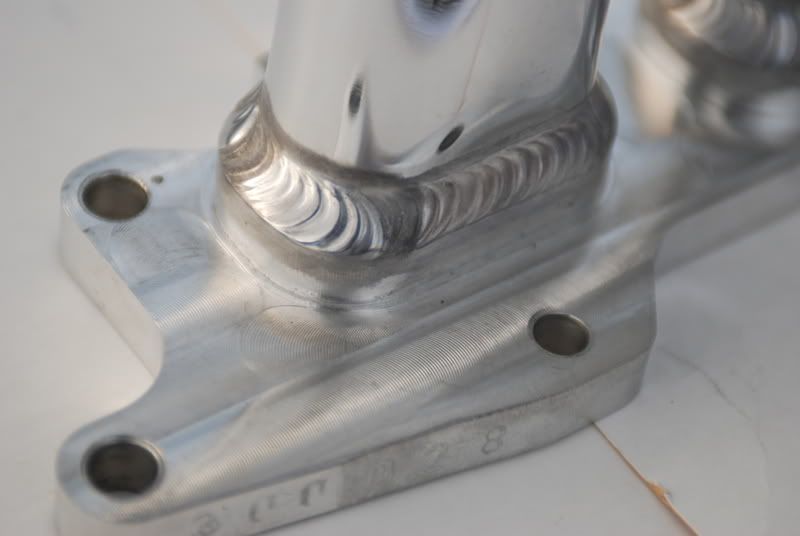 ----------------------------------------------------------------------------------------------------------
"Drag Inlet" recommended for 600BHP+ applications.
Brushed Finish £890 Inc VAT
Crackle Black Finish £950 Inc VAT
Polished Finish £950 Inc VAT
Available with:
8 Injectors
NOS Bungs
Polished
Brushed finish
OEM Evo IX MAP sensor mount
Throttle Body:
Stock Evo
Accufab 75mm
BBK 75mm
Available from stock: Polished with BBK TB mount (we can also supply TB if needed)