Re:Gearbox Going to be Removed, what shall i
What have they done to date to find your problem?
Are they stripping the gearbox or just removing it? If they stripping it get them to check the bearings, syncro's, speedo drivegear (mine was found to be worn when my box was stripped). Obviously if necessary the clutch is the prime candidate for inspection and possible renewal along with the release bearing and flywheel, could save you a packet in labour if they have to remove the box anyway.
Oh yeah get them to look through the transfer box via the driveshaft holes, if you can see all the way through it with no shaft 90° across the hole in the middle then you have a factory LSD fitted (mind you I think you had that stripped before anyway?).
LSD fitted...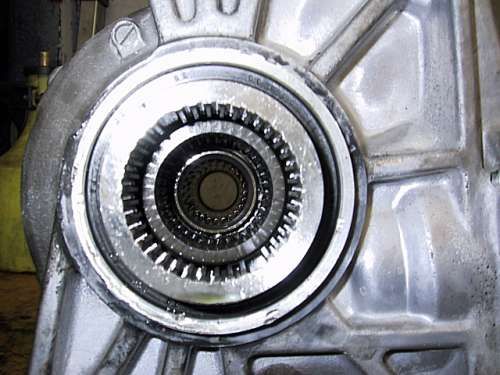 Thanks to N.Ring for the piccy.