Discussion Starter
·
#1
·
For sale is our black Evo X sst FQ-300, tuned and modified to 407 BHP by Indigo-GT in Tredegar, it has never been taken on track or had any hard launches, the Evo has always been run on Shell V-power
First registered 19th July 2010, its history can be traced here on the MLR back to July 2013
We got the car from Phil (plip1953) Sale thread
HERE
The previous owner sale thread is
HERE
It's basically the same car so I've updated this thread with how the car stands now
Ecu custom remap
3 port boost solenoid
Full Milltek Turbo Back Exhaust System with Milltek Decat (possibly the best exhaust system for the EVO X, quiet on cruising, sounds awesome when under boost)
HKS Hard Intercooler Pipe
exe-tc adjustable coilover suspension with exe-tc adjustable top mounts, fitted and geo'd by Wayne at Arnside
Fitted carbon bits include, genuine Evo X vortex generator, Extreme's Carbon Spoiler, bonnet vents etc
AYC Pump previously Replaced with a brand new Unit
Fuel pump relay upgraded
Standard Brembo brakes
Timing chain checked at 31k miles and showed no signs of stretch
Evo X alloys painted black (bit of kerb rash front near side)
The state of the interior and exterior is generally very good indeed although inevitably there are a few stone chips and the lower rear quarters/rear doors have both had paint at some point (an area on the X that is very prone to stone damage from lack of front mudflaps, although they are now fitted). I'm told that the rear bumper has also had paint at some point, but I've no idea when or why.
Mileage is showing just under 40,500 at the moment. The car is currently SORN'd and has MoT to July 2018
Although the car is currently SORN I do have access to a little bit of space for a small test drive.
Car is in Leeds, West Yorkshire.
I'd like to get around £14,000 and am open to offers on that.
Any questions feel free to send me a PM, or email to "sidermlr at gmail.com"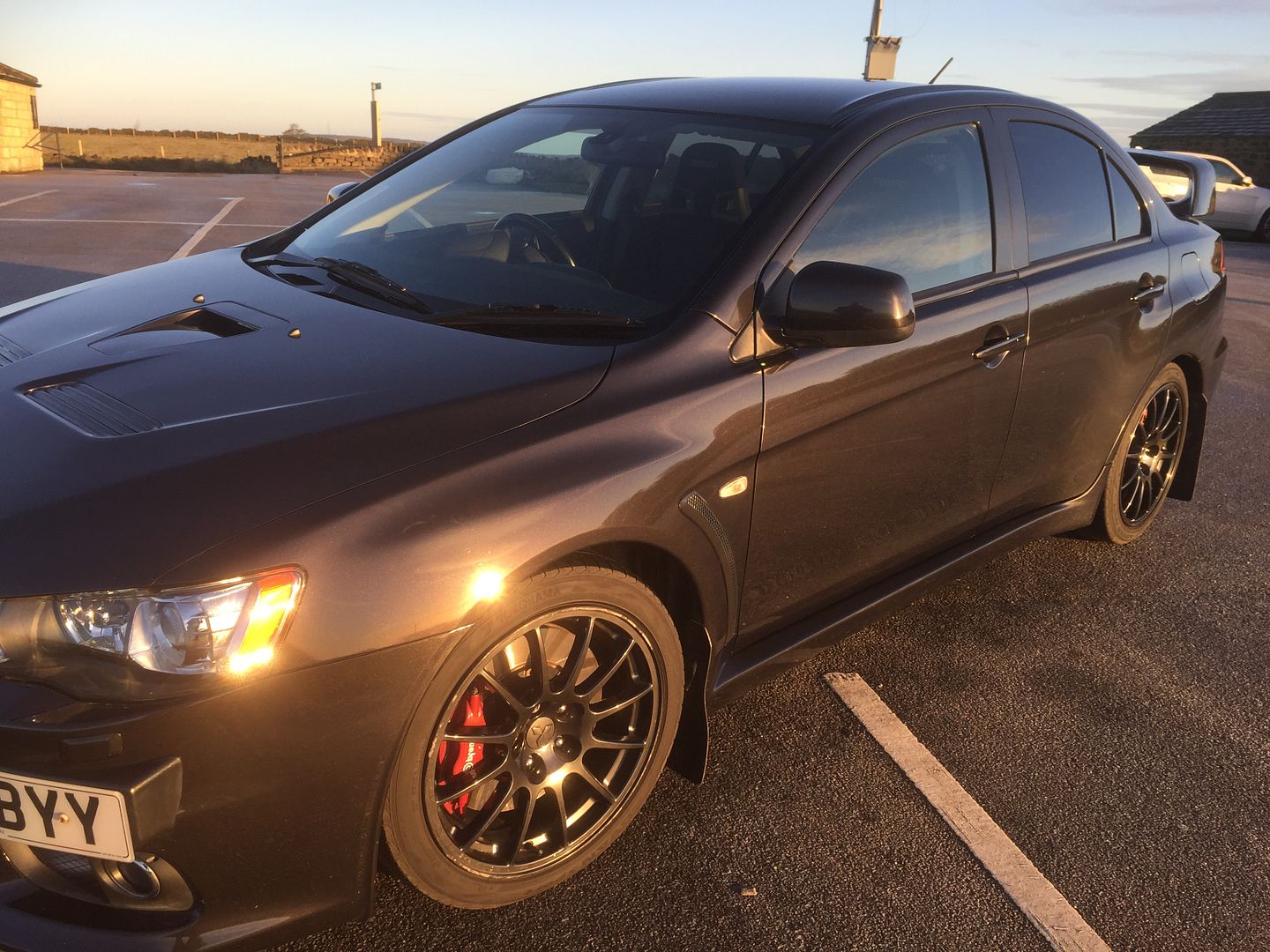 http://www.lancerregister.com/showthread.php?t=490572