Hi guys, was guna put these on eBay but thought I'd offer them for sale on here first. Removed from a 2000 UK Ralliart Evo 6, will need a refurb and possibly new front springs (one is loose).
EDIT ** STOCK SUSPENSION **
Picture is as removed: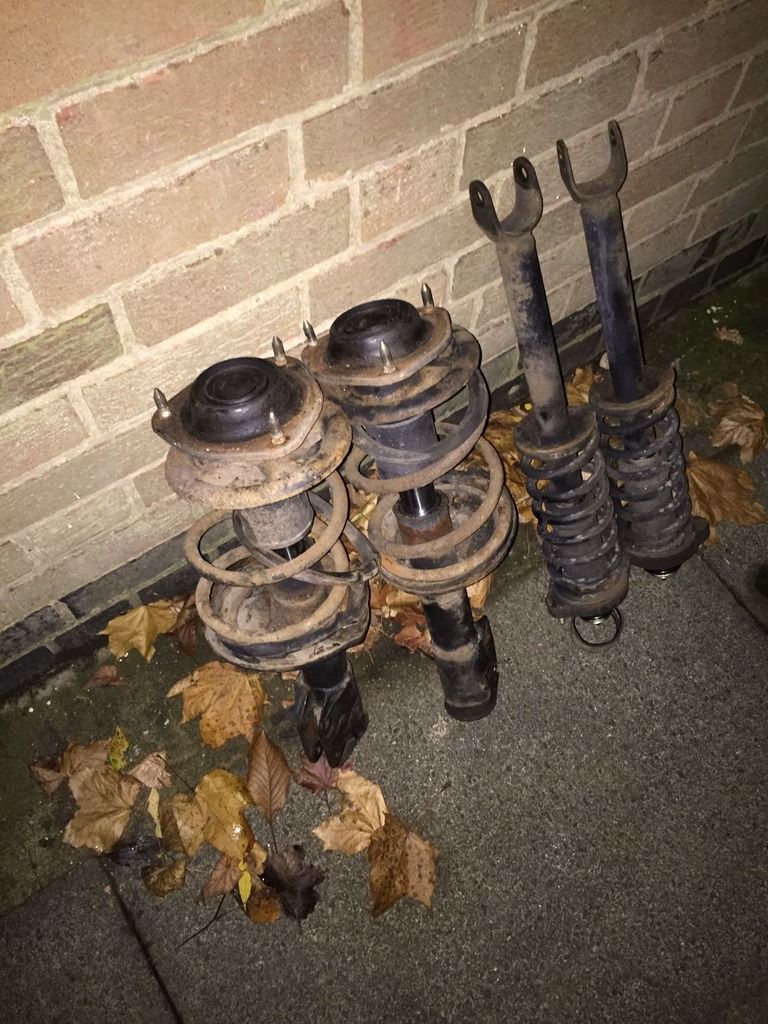 Have been stored inside since.
£100 +Postage? (cash on collection preferred, can deliver locally)