Discussion Starter
·
#1
·
Taken from my Evo 6 thats only covered 14k, in very good condition.
It just needs a little scrub around the lettering.:smthumbup
Ideal for replacing your old tired cover, or Get it custom painted.
It only comes as a bare cover, not including oil cap nor spark plug cover.
Im after £50 plus post as i bough one in a right state for the same price.
I can paint it for an extra cost, plain colours only mind, but i can add some metal flake in the clear coat.
Im not a professional painter but my work is pretty damn good, let me know what your after.
Pics of my work.
New Rocker Cover, Scotia White with Blue Flake.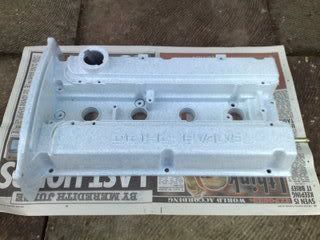 Evo 6 OZ Turismos, Dark Grey gunmetal With Scotia White Rim/Lip.
Plus loads more, Car bodywork, Other Alloys even a tractor!
thanks Dazz