Discussion Starter
·
#1
·
Ive had the car a few months now and not had the whether to start cleaning it properly but thankfully the past two weekends the weather has been pretty good so I made a start.
Here's the products I used.
First off I used Bilt Hamber Auto foan which is basically a snow foam detergent. Its used via a snow lance in a pressure washer. It gives the car its first clean removing any loose muck and starting the cleaning process. It means you can wash the car without touching it and rubbing in any grit.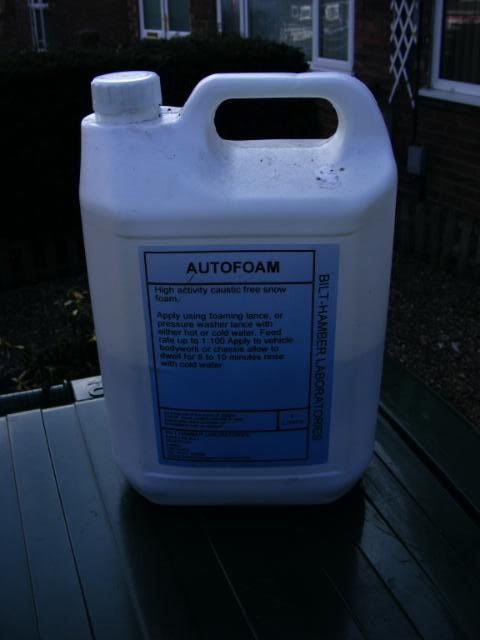 Next I hand washed the car with Meguiars gold class shampoo and just a touch of the Autofoam in it. Don't use a sponge as its too harsh instead use a mitt if possible. I use a dreadlock style mitt that I get from my local cheapy shop for a couple of quid, soft as a babies butt.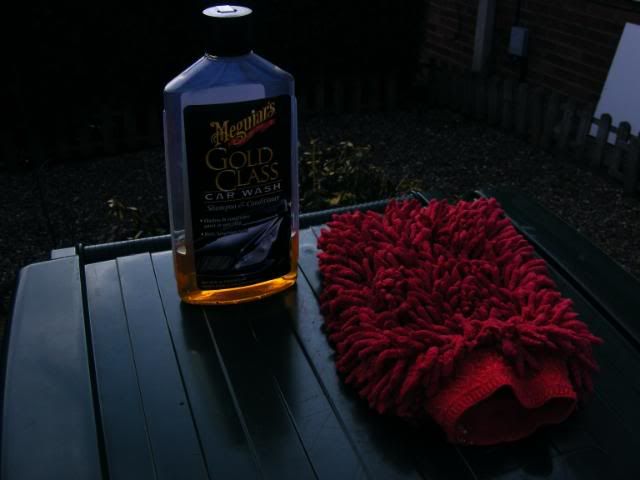 Then I THOUROUGHLY rinsed the car with clean water and dried it to check I hadn't missed any.
Then using Meguiars quick detail and clay I clayed the car. Making sure the clay is well lubricated at all times. This makes sure the clay doesn't mark the car. If you happen to drop the clay make sure you through it away, the last thing you want is bits of grit in it ruining your paint.
Always cut the block of clay into smaller pieces then if you do drop it you won't waste it all.
You can see by the pic the colour the clay was (in the tin) and what it was like after I finished. Keeping in mind the car had already been foam washed and hand washed makes you realise how contaminated the paintwork is without looking like it.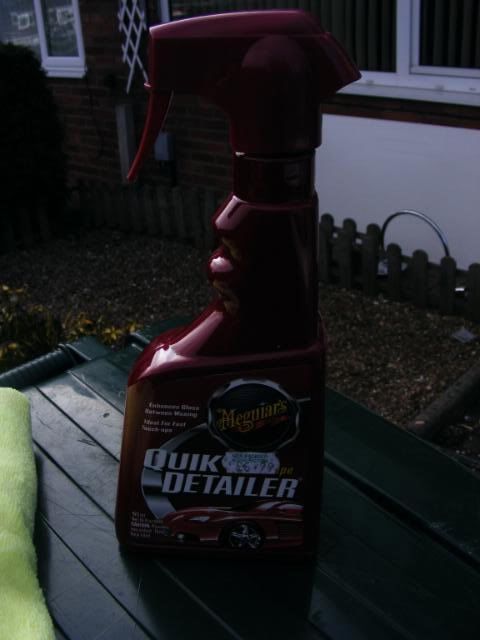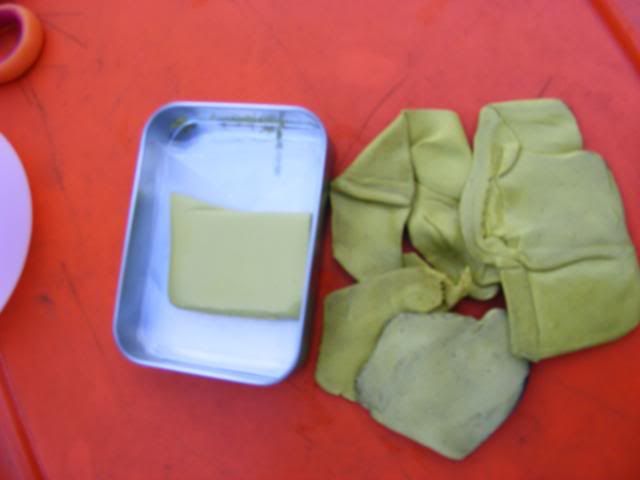 Next I gave it another quick handwash, rinse and dry.
Then using my cheap Halfords polisher I applied some Autoglym super resin polish. It has some fillers in it that help with any minor imperfections and a fine cutting action. As soon as I can afford a Megs G220 polisher i'll be buying one. I used the polisher to apply and then microfibres to buff off.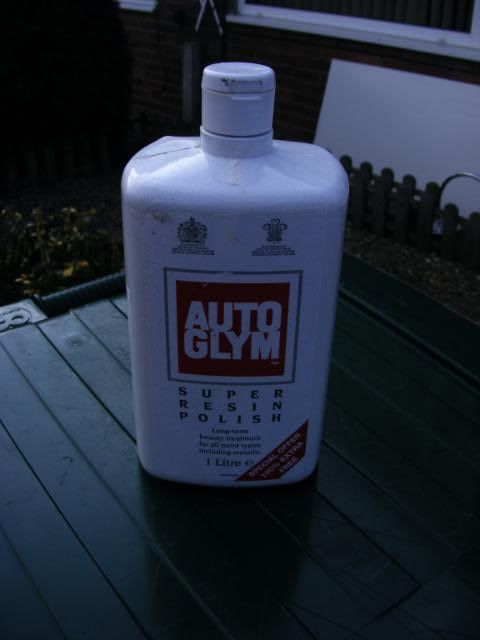 So that was last Saturday done and I ran out of light. The car has been garaged all week.
Today I decided to finish the paintwork.
As dust had settled on the car during the week I didn't want to wax this into the paint and likewise I didnt want to wash the car as I didn't want to re-wet it so I once again got out the quick detailer and went over it very quickly with the quick detail and a microfibre just to make sure all the dust and debris was removed.
Then I got 2 fresh Microfibre's one for applying and one for buffing the wax. The wax I used is a Dodo Juice product its not cheap by volume but it goes a very long way. The pot you can see in the pic is about £10.00 delivered but as you can see I used hardly any completing the car. And tbh it smells lovely.
The wax is applied very thinly and allowed to haze then its buffed off. it doesn't take long to do.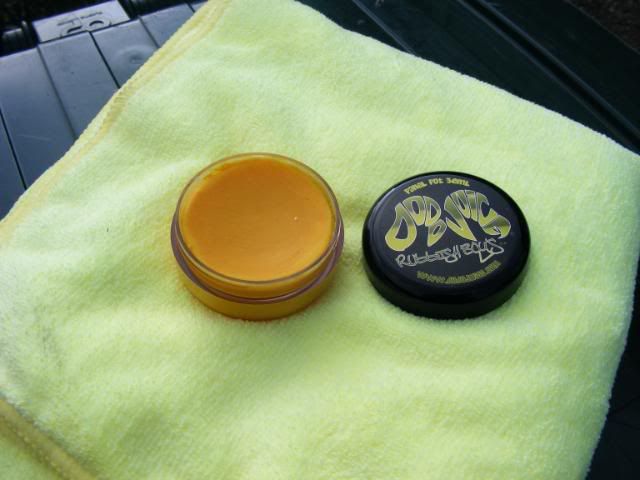 My wheels are not up to much so I haven't spent long on them all I did was a quick wash, Poorboys wheel sealant (helps protects the rims from brake dust) and then Megs tyre dressing. The tyre dressing looks and smells lovely but it does tend to make a mess of your wheel arches if you use to much.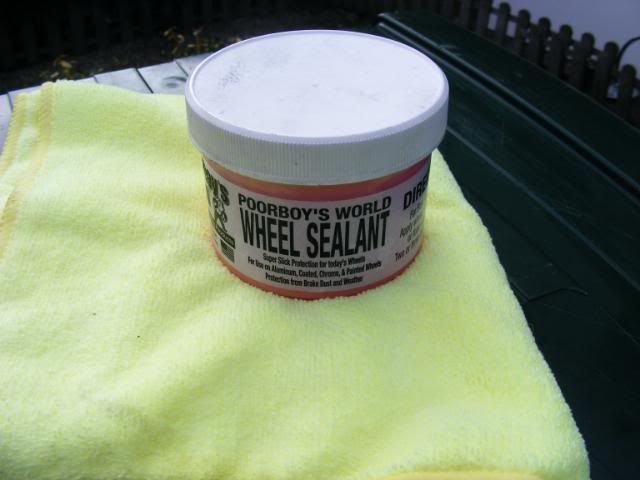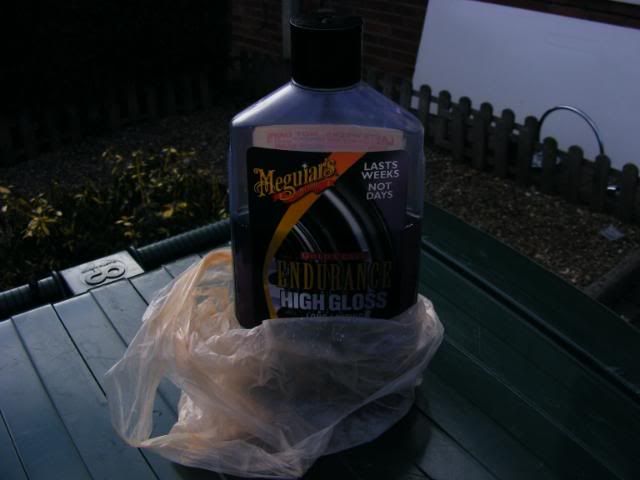 So now the paintwork is all protected.
Next on the list for detailing is painting the bells on the discs silver just to tidy them up, painting the wiper arms, and other odds and ends like that. Then Im gonna start on the engine bay. Some pics of the car as it looks now below.