***WARNING; Long intro / build post***
Picture Heavy Post​
G'day everyone one, my name is Daniel and I own a 2001 Evo 7. I live in Western Australia where Evo's are fairly uncommon so decided to jump on a global forum to expand my knowledge base and get away from Facebook mongs (
plural noun: mongs, a mongrel
).
This is my first Evo but I have had a few gems before this
1996 DC2 Integra; 130kw thanks to a Type R drive-train swap.
2004 WRX Club Spec; 230kw boxer with a TD05 20G and all the usual bolt-ons.
2012 MPS 3; 205kw / 420nm of torque steer!
2010 VE SSZ; 280KW / 540nm V8 land yacht.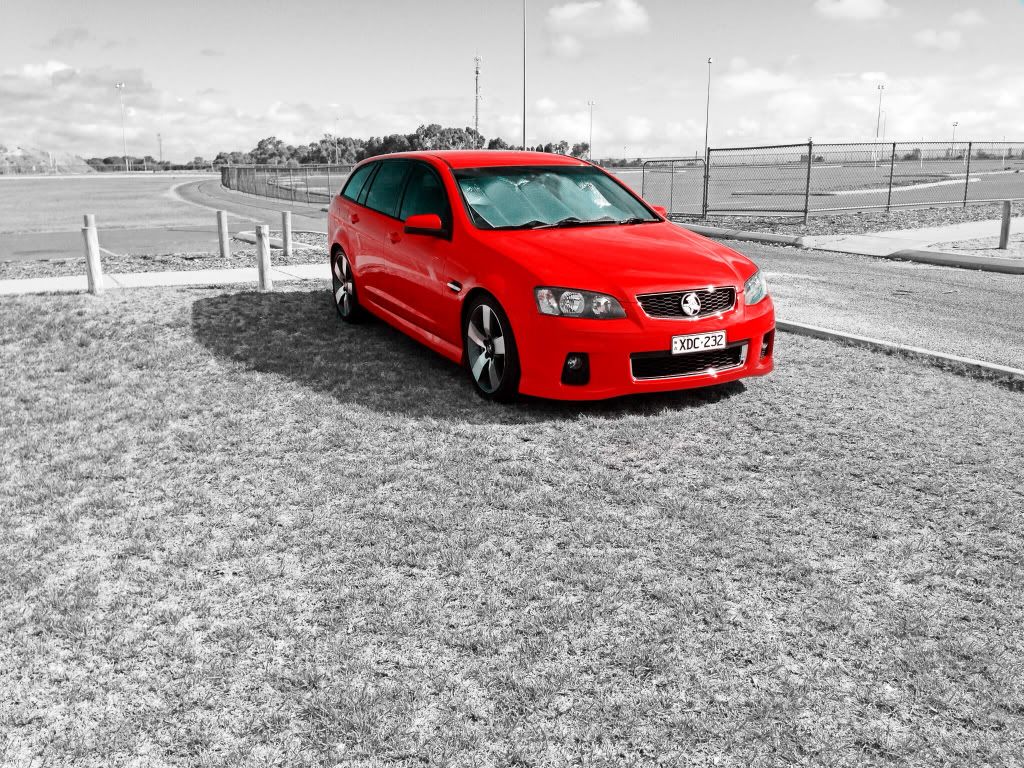 2004 Forester XT; responsive 208kw, great dog hauler.
All that has led me to the Evo7, this is how I purchased the car about 4 months ago.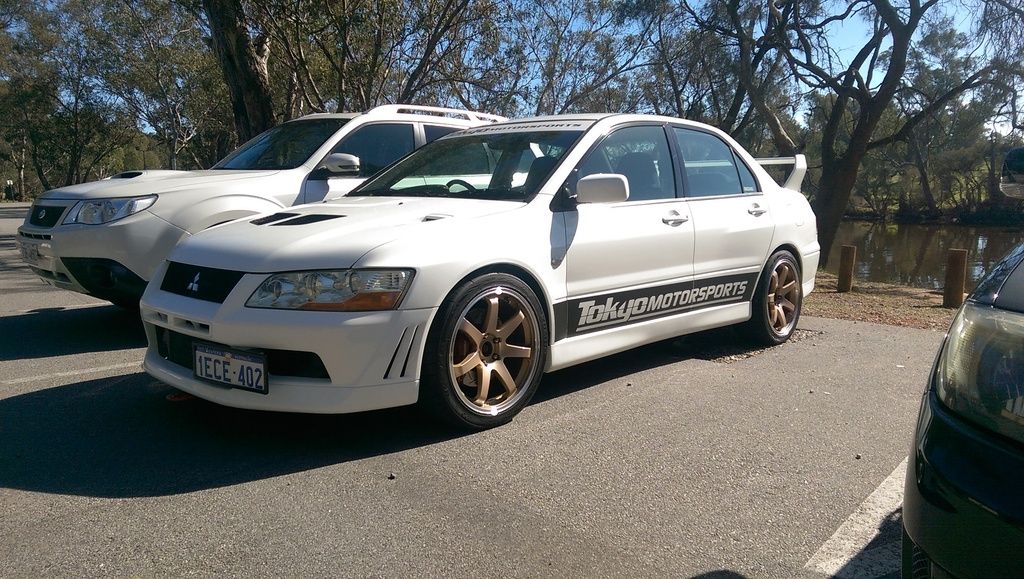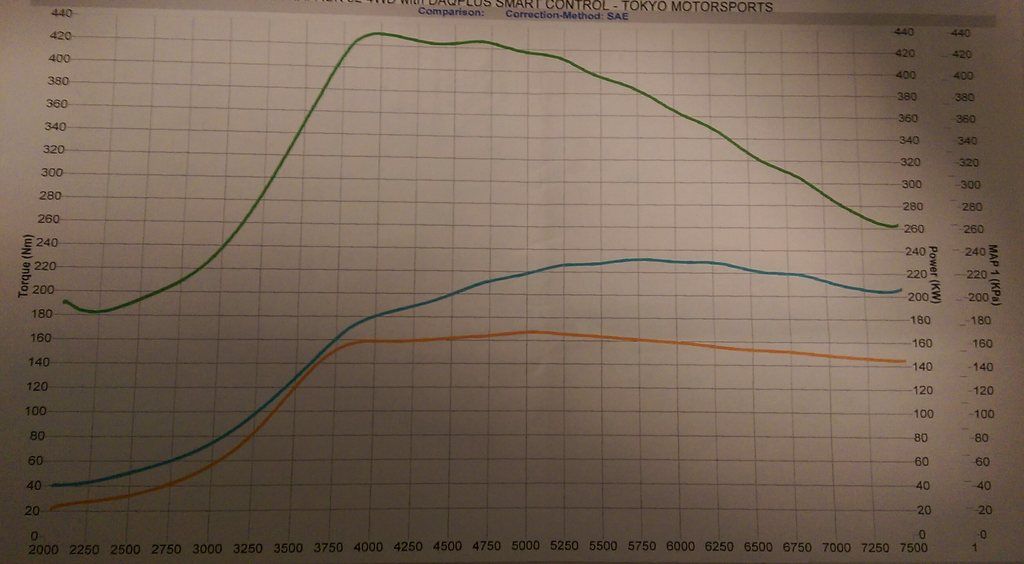 This is what has currrently been done to the car:
- Tokyo Motorsports 3″ turboback exhaust
- K&N High-flow panel filter
-Plazmaman inlet pipe
- Grimmspeed 3-port boost control solenoid
- Walbro fuel pump
- EXEDY Organic Clutch
- DBA T3 Rotors
- PROJECT MU NS400 Pads
- PROJECT MU Dot 4 Fluid
- EIBACH Sports Springs
- EVO VIII Enkies
- KUMHO KU36 (235/45R17)
- RALLIART Lip Kit
- KSP Carbon Fiber Exhaust Shield
The first real changes I made to the car were to swap out the heavy 18x9 DTM's for a set of VIII 17x8 Enkies, which suit the car better in my opinion and weigh considerably less!
The side banner was starting to peel along the edges after being on the car for a year so was time to take that off too. Mixed feelings about it but one step closer to a clean stock appearance car.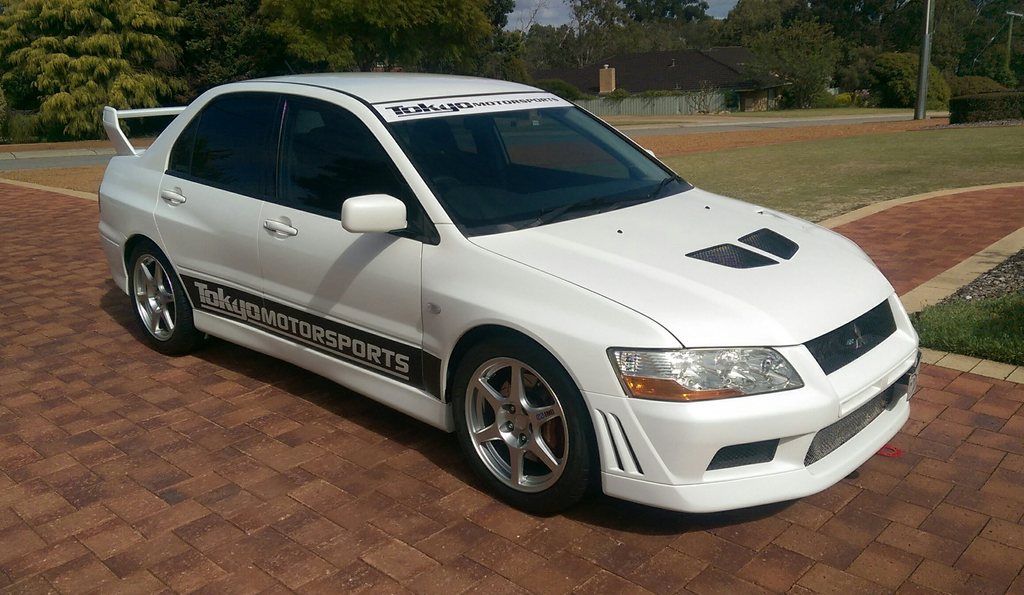 The next project was to clean up the engine bay and brakes, both were starting to show their age. So job #1 was to strip the car down and start prepping parts for paint.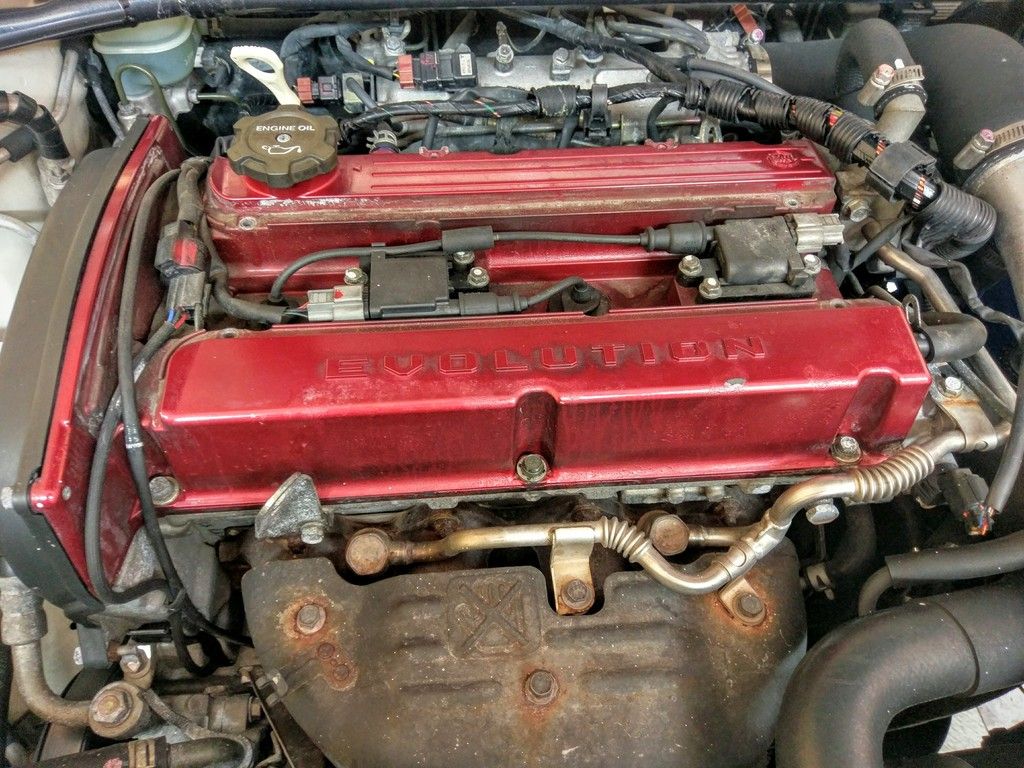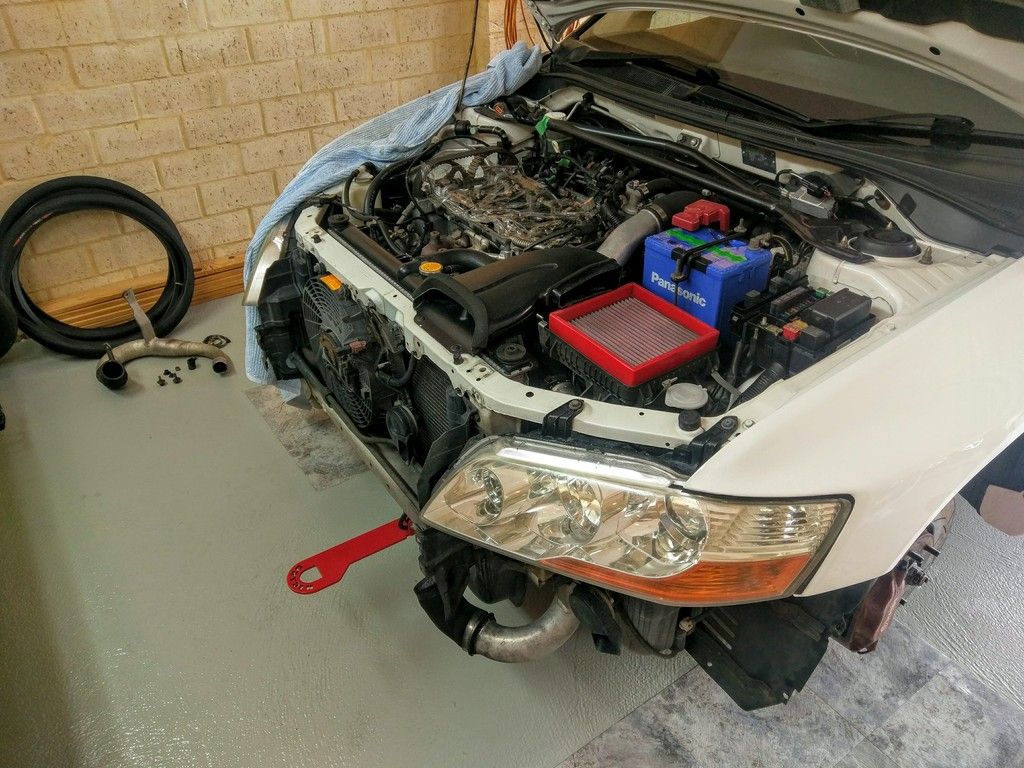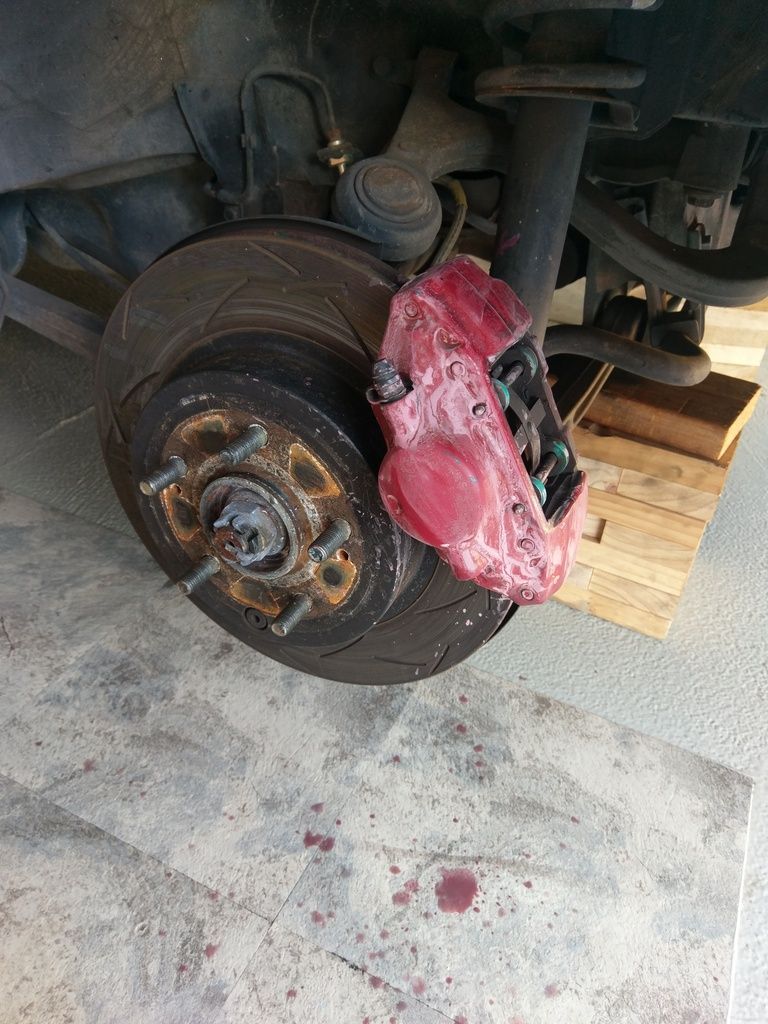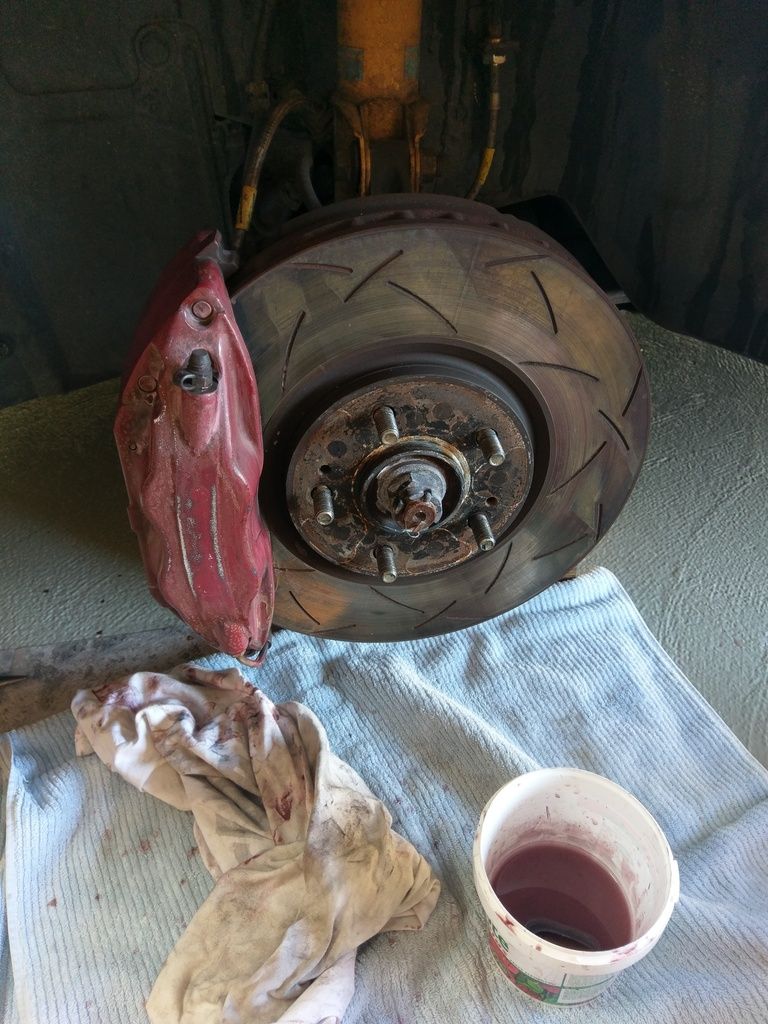 All the painting went well besides one caliper have a reaction on the last coat and had to be stripped back and started fresh... but overall I think it all came out fantastically. The picture make the rocker cover seem a little orange but trust me it is very much red. Also re-taped the injector loom as it was starting to perish.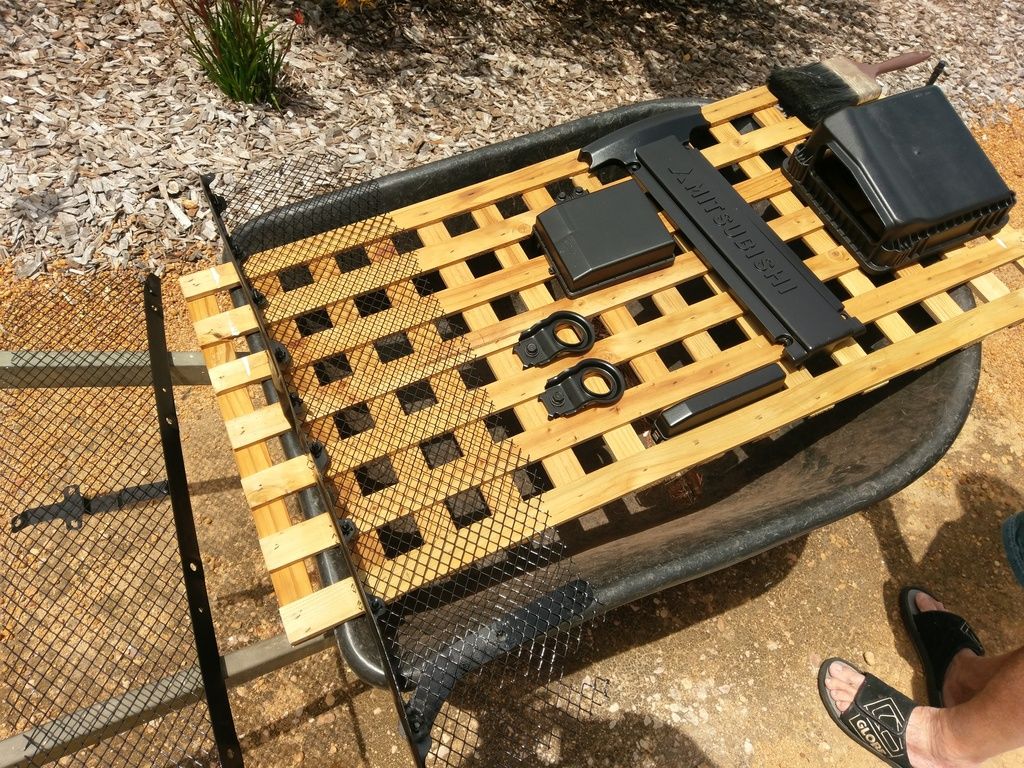 The bumper did not miss out of the treatment. Mesh, plate bracket, badge and all the bolts been cleaned and painted.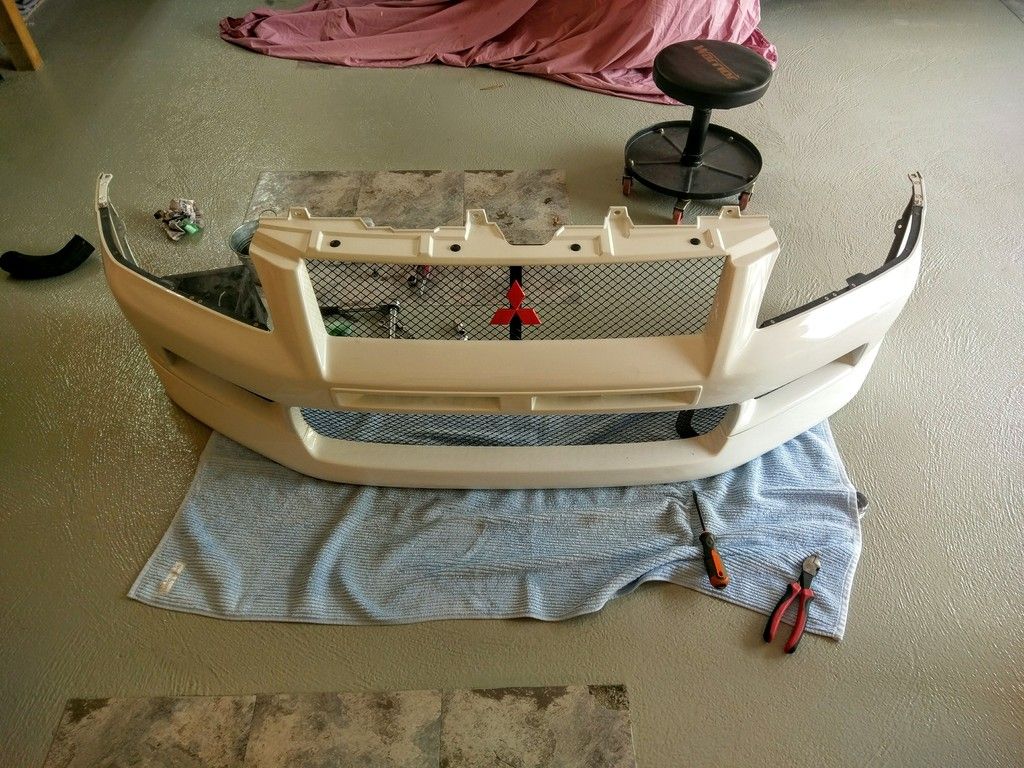 The intercooler was fun (
not
) and I actually had to replace the hot side pipe as it had a massive dent in the pipe, probably reduced the pipe down 30% in size and I wasn't able to knock it out all the way so Tokyo Motorsports to the rescue and $50 later I had a hot side pipe.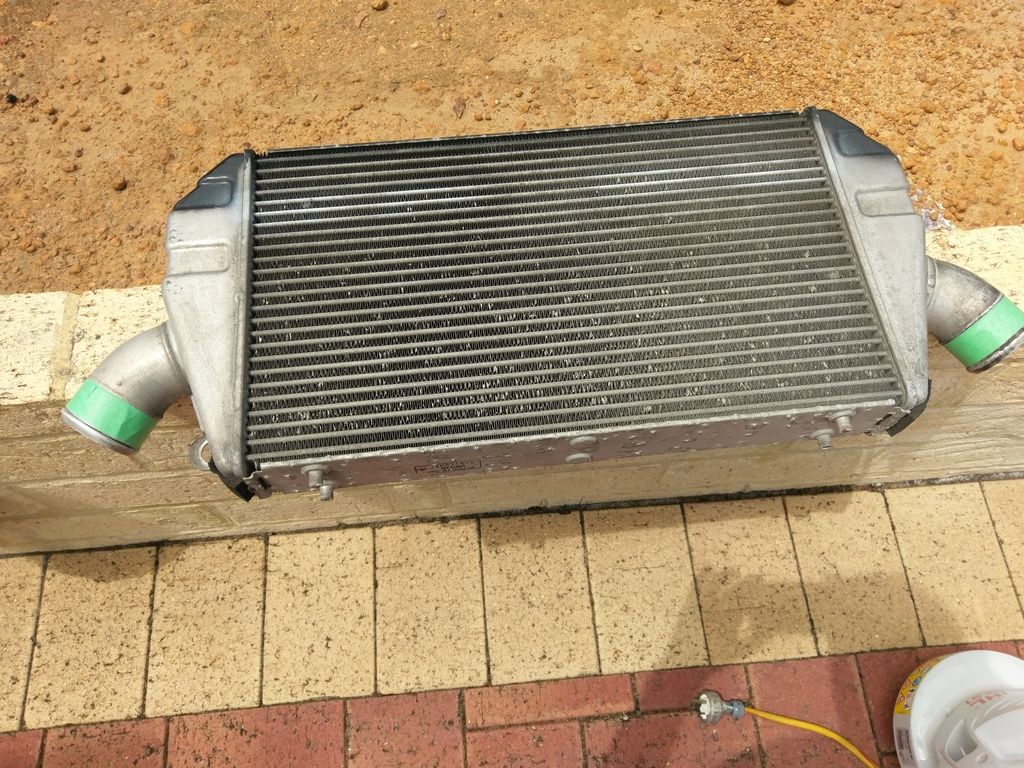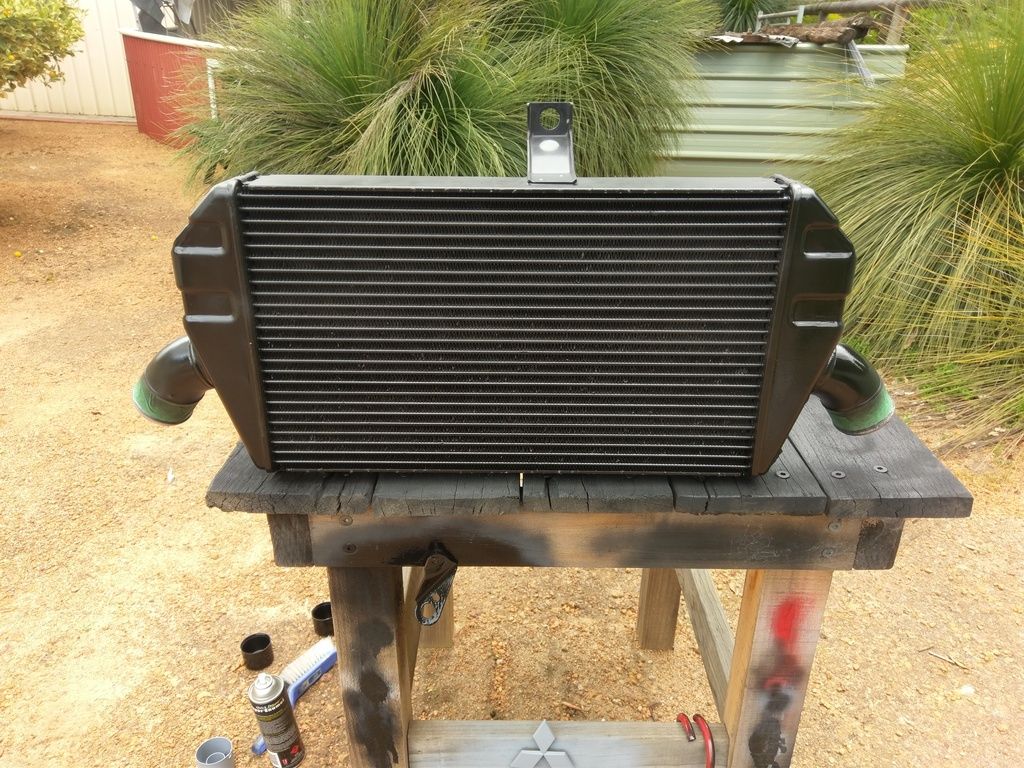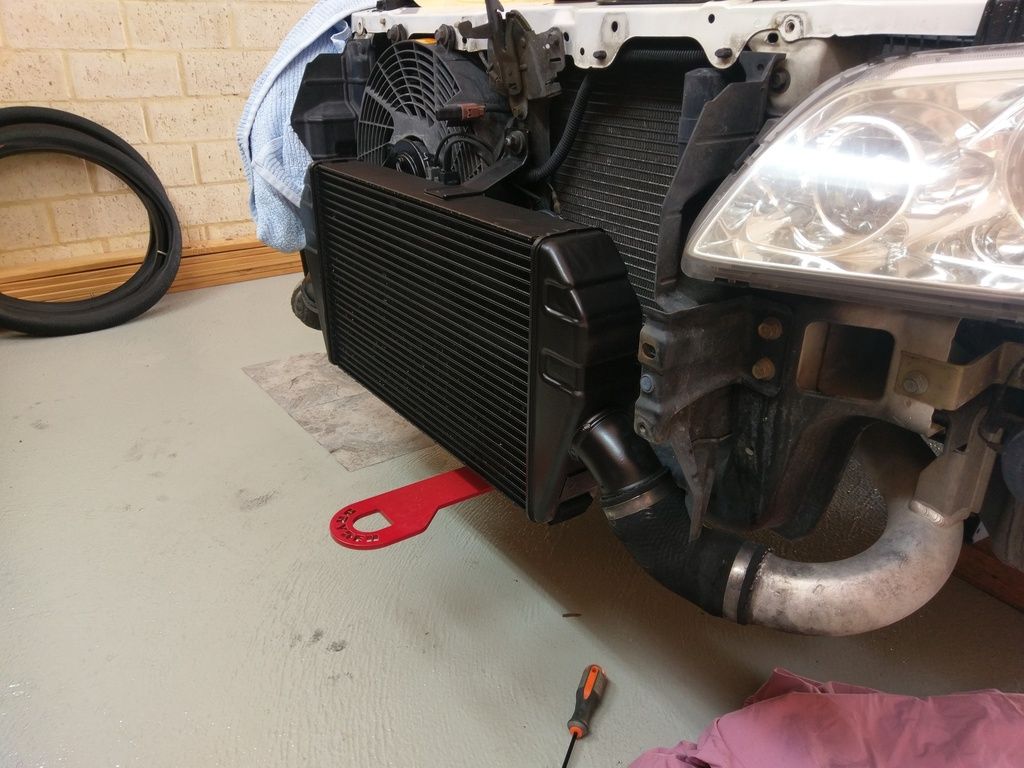 Finally had it back together after a week and it is so good to drive it again and the engine bay turned out magnificently. After a nice drive I put some heat into everything, there doesn't appear to be any leaks and the paint still be on everything... which is nice. Gave it a quick clean while I was at it and put bigger rivets in the KSP exhaust shield.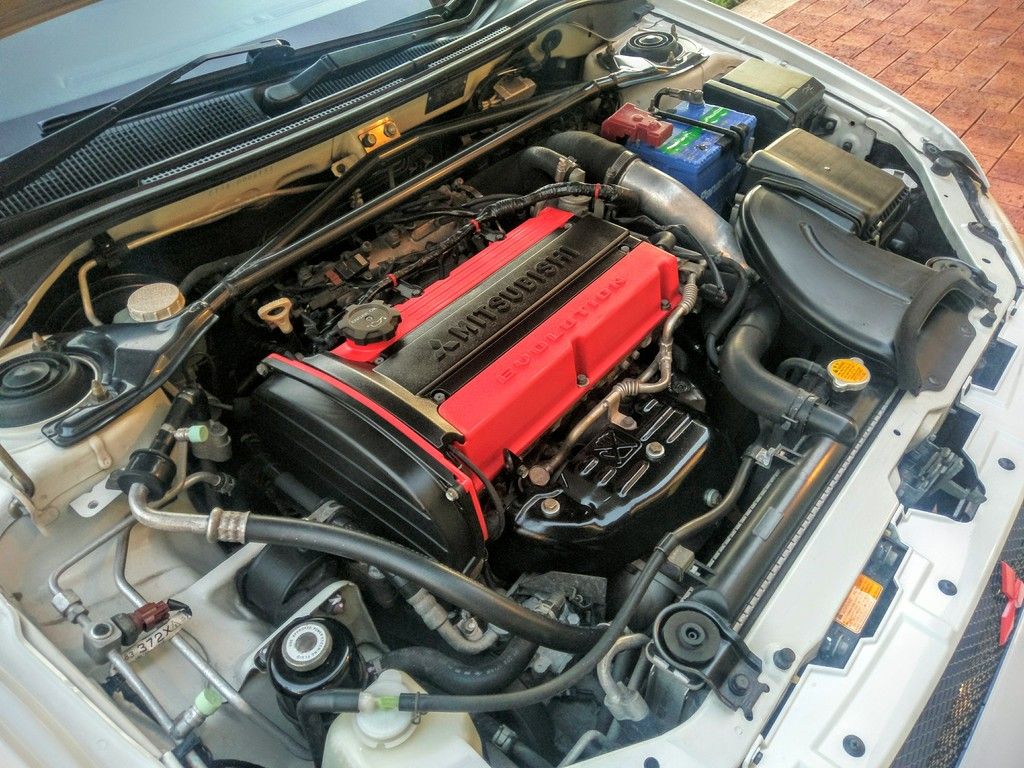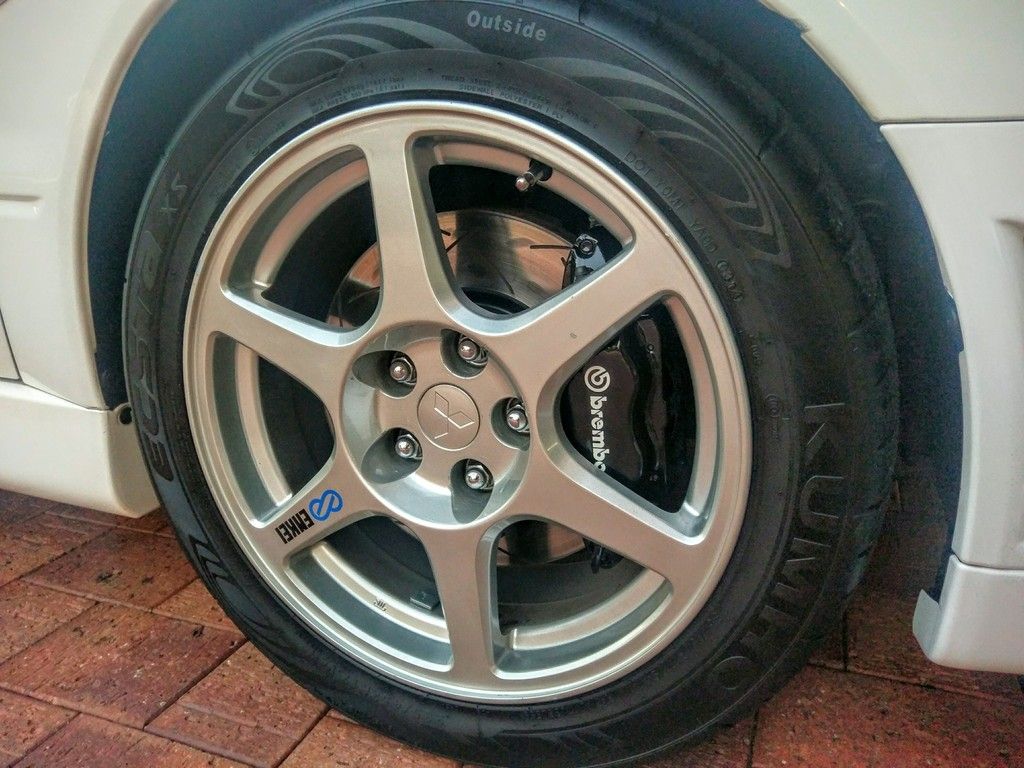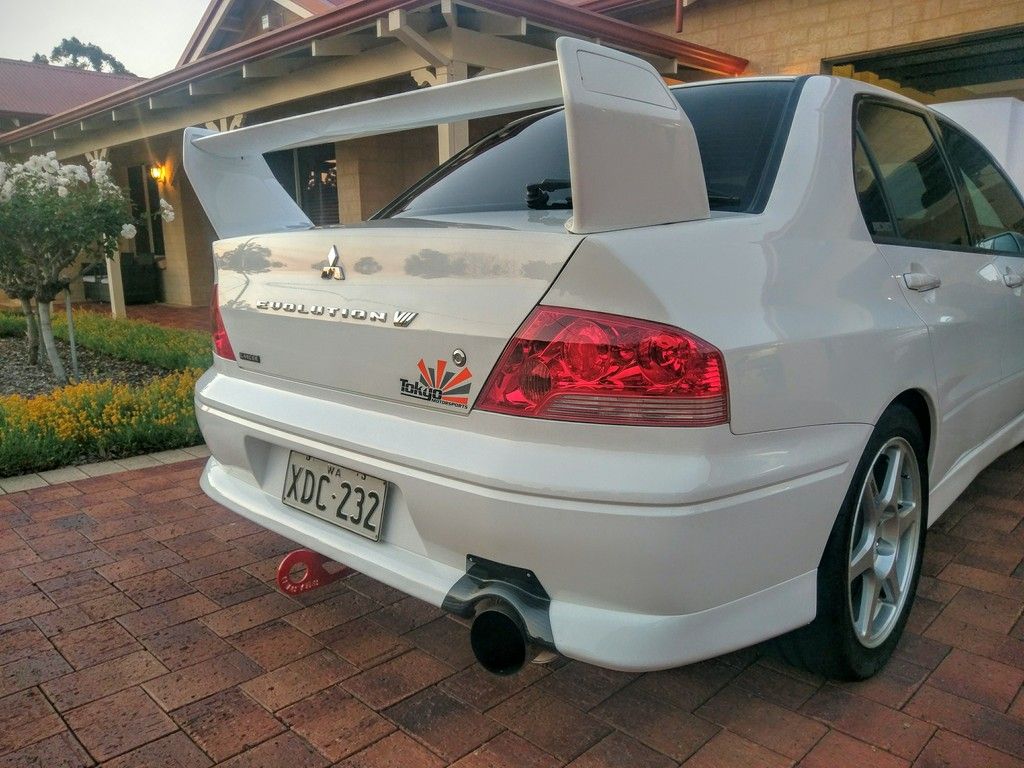 So that is my Evo journey so far and I doubt it will get any cheaper for rest of my ownership, but for now I plan on enjoying the car and taking it out for local amateur motorsports events. When that all gets a little boring then it will be time to step up the modifications and aim for 250 - 260kw on 98RON.
These are the planned modifications
:
- Personal Neo Grinta steering wheel (350mm, suede & red stitching).
- Whiteline 24mm rear sway bar.
- EVO 9 turbo or GTP712 turbo.
- PLAZMAMAN intercooler hotside piping.
- ORC twin plate.
- E85 tune if it become readily available.