Hi guys, financial issues, a loss of enthusiasm and the consideration of returning to higher education mean it's time for me to put my Evo up for sale.
This is intended to be an honest, no BS advert so let's get started!
1996 Lancer Evolution IV GSR in white
Good Points:
- Currently 35k ('ish) mile Evo 6 engine that was purchased complete from Saj @ Jap Performance Spares with the necessary Evo 6 ECU and larger oil cooler. I have the receipt for this purchase which came to £2380 Inc delivery in summer '07 if my memory serves!
- Just over 150k KM on the shell, 'box is still great, nice tight shift and no noises.
- AYC clutch bath fluid has been changed, no donkey noises at all.
- Ran on V-Power almost all the time (Couple of times I have had to chuck £10 worth of Texaco/BP super in to get me to Shell!)
- Engine has been ran on Silkolene Pro-S.
- 'Box, Diffs & Transfer box ran on Silkolene Syntran Syn 5.
- Ally radiator & Blitz rad cap.
- 55k mile standard, complete struts fitted to replace the terrible lowering springs and worn shocks that came on the car from Japan.
- 5Zigen cat-back, classic Evo roar on full chat!
- Turbosmart Dual-Port BOV. 50/50 Re-circ/VTA to stop any horrible overfuelling issues! Adjustable as well.
- OZ Chrono alloys in white, could do with a bit of a re-furb but come shod in barely worn T1-R's
- New battery a couple of months ago which just doesn't lose charge! Much better capacity than the original, tiny Jap battery.
- Decent condition interior, unfortunately has worn drivers right-side bolster but the rest of the interior is quite good
- Clutch changed when the engine was done, standard Exedy.
- MOT until July (I think, will confirm!)
- Tax until May (Again, will confirm)
- 'Carrozzeria' (Think that is how you spell it!) Rear speakers, sound quite good!
- Engine has always been run standard so bombproof reliability, not a single mechanical issue since the engine swap.
- Mitsubishi electrical boost gauge fitted, pretty sure it was an official add-on fitted in Japan? Has it's own little loom to get power from the stereo wiring and a little bracket for the pressure sender :S
Ok, time for the bad bits:
- Usual, exterior has some dings, few scratches, front bumper is a little stonechipped and could do with re-meshing.
- Driver bolster as mentioned before.
- Clutch release bearing can be a little 'Rattley', never understood why as it had done it since fitting new clutch and release bearing until I read somewhere that if the release bearing doesn't lock fully into the seating on the clutch cover then it will rattle. Naturally I was NOT up for removing the engine or box any time soon so I have lived with it, it's only noticeable if you aren't moving with your foot off the clutch and it isn't even that bad. Hasn't got any worse so it can be classed as simply an annoyance.
- SRS bulb has been removed since the clock spring seems to need changing, never got round to doing it and so just pulled the bulb.
- The brakes could probably do with bleeding but let's be honest, it's always a better idea to just fit Brembos. Another mod that I had planned to do but didn't get round to
- Now the big one, the reason I entitled this thread "Credit
'Crunch'
Evo 4.6 GSR"...
During the bad weather over Dec/Jan I managed to have a little off during a particularly hellish night where I couldn't even see the river of water that was flowing across the road.
I managed to spin the car and bumped the rear, nearside quarter. You can see from the pics that the damage isn't really substantial at all. The boot closes fine and I have been unable to find any rippling in the boot floor. The car also drives perfectly fine. It's going to need a rear bumper (Although I have been told that it can be fixed, something i'm not convinced of) and a rear cluster. I bodged the existing one with lens repair tape since all the bulbs work fine and surprisingly at night you can barely tell the difference between the two clusters! Also this can be considered road legal (at least I hope!) since all the bulbs are working etc, and before I stopped using it plenty of police had been behind me and not batted an eyelid :S
Anyway, I had been quoted around £300 by two seperate bodyshops for the labour to repair the quarter and fit a new light/bumper so including the cost of those items I worked it out at coming to a maximum of about £500 to fix. However, a complete lack of disposable income and dwindling enthusiasm for fast cars in general (Currently driving around in a K plate 1.0 Micra :blush
coupled with my plans to return to higher education mean I am going to have to cut my losses and shift it now.
It really does pain me to have to sell it off for so much less than I have spent but needs must :rotz:
I would of thought that this car would be ideal for a wide range of petrol heads:
- Track car project
- Re-Shell
- Cheap Evo 4.6 for someone who can panel-beat/spray!
The makings of cheap fast-road car are there with the complete 6 engine, and she does drive lovely, boosts strong and it goes without saying, is still pretty swift!
Car has never been dragged/tracked but naturally has not been pussy-driven, it is an Evo after all!
NO launches from lights or anything like that so the driveline hasn't been battered!
Not really got much else to say! Take a look at the pics and see for yourself, viewings welcome but usual clauses apply: No test pilots, test drives only given if I am in the passenger seat holding the cash, otherwise you will be in the passenger seat!
Hopefully placing another order with Opie Oils this weekend as the car is just about due another service.
I have probably forgotten something but please don't hesitate to ask me any questions!
PS. Don't worry about the two different plates shown in the pics, some were taken before I put my private plate on retention and some after.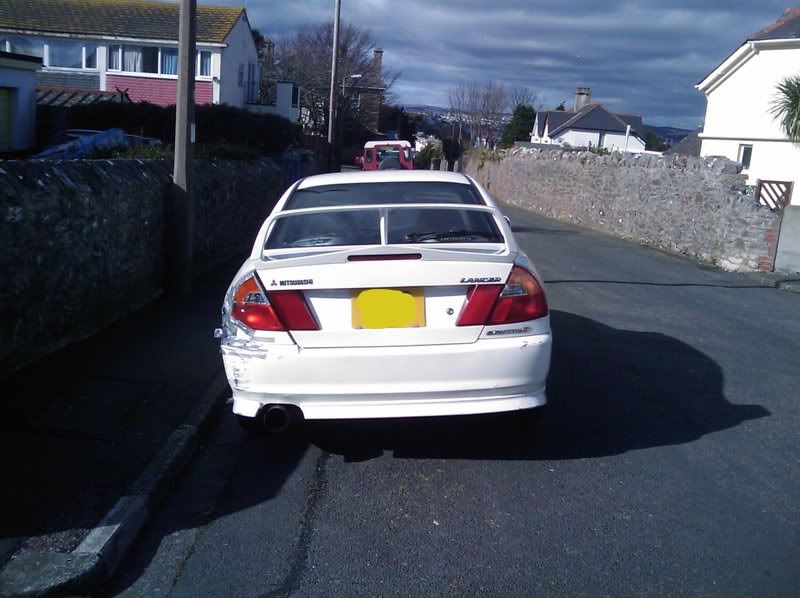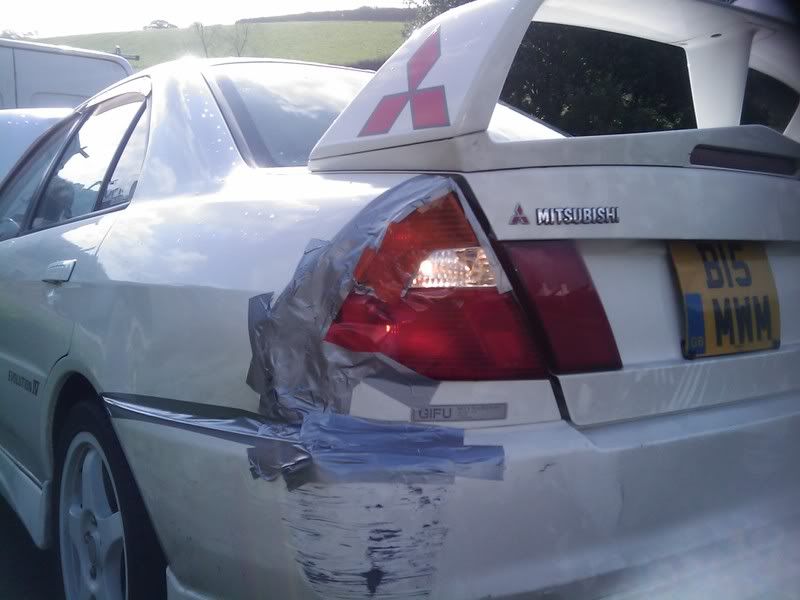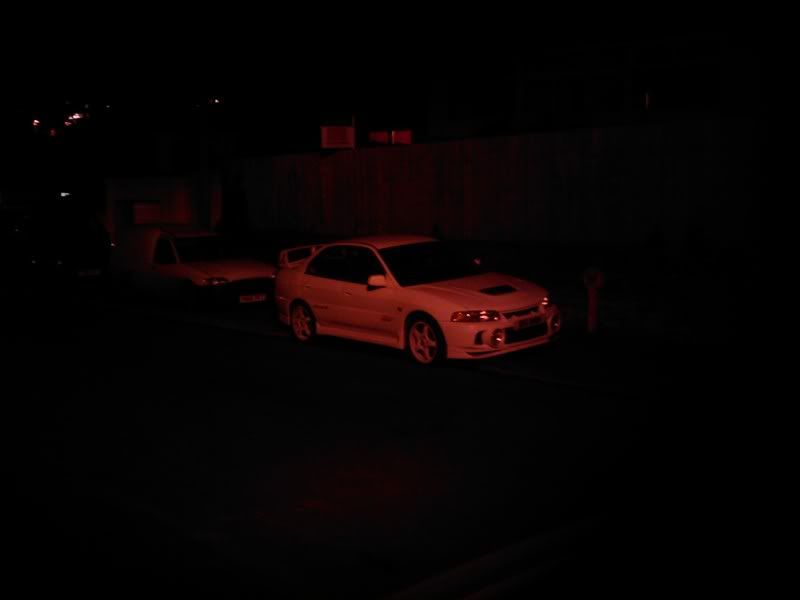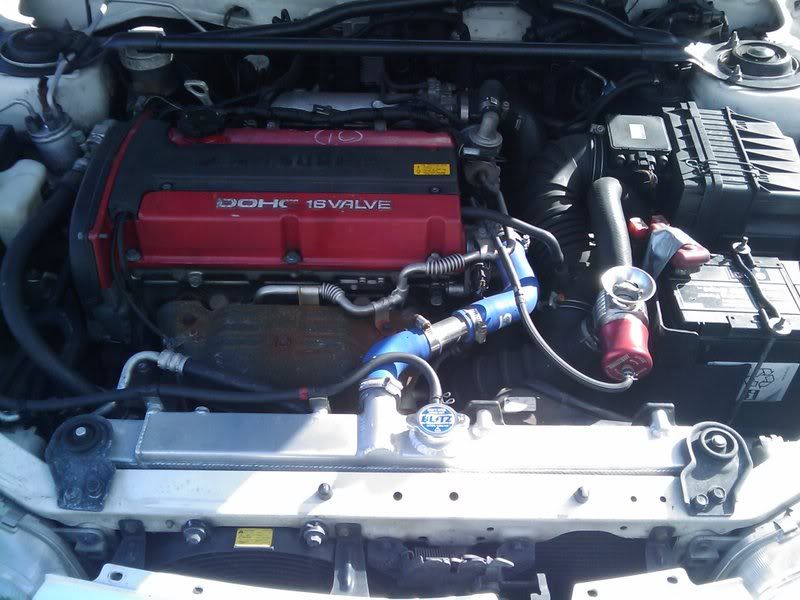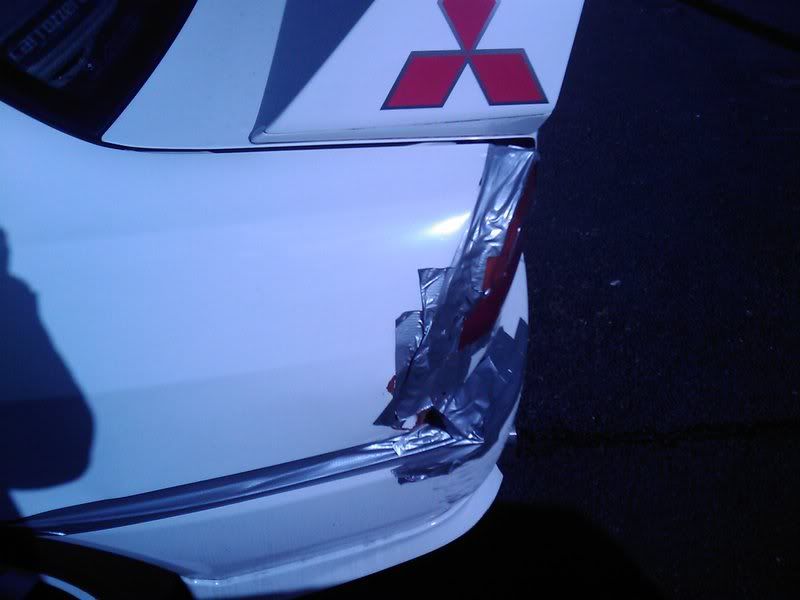 Price....
SOLD
NO offers.
I think that is pretty reasonable.
Sorry for such a long-winded thread but I wanted to be as honest and thorough as possible since I know how annoying it can be when a car is not advertised truthfully :goingmad:
I will try and get some more images as well, of the interior and better quality exterior ones, a little hard with my terrible phone camera!
Once again, any questions just ask!