AEM Wideband Failsafe, all parts never fitted, box opened for photograph.
The Wideband FAILSAFE Gauge provides the ability to accurately tune AFR, while actively protecting your engine by constantly monitoring AFR curves and activating a user-defined failsafe strategy if it runs lean.
The Wideband FAILSAFE Gauge is a Universal Exhaust Gas Oxygen (UEGO-"you-way-go") controller with an internal boost sensor, an internal data logger and a full color Organic Light Emitting Diode (OLED) display. It includes technology to activate a failsafe strategy in the event AFR falls outside of a user-defined operating window. If the AFR falls outside of the set operating window, the Wideband FAILSAFE Gauge triggers a user defined output function that can save an engine from catastrophic damage.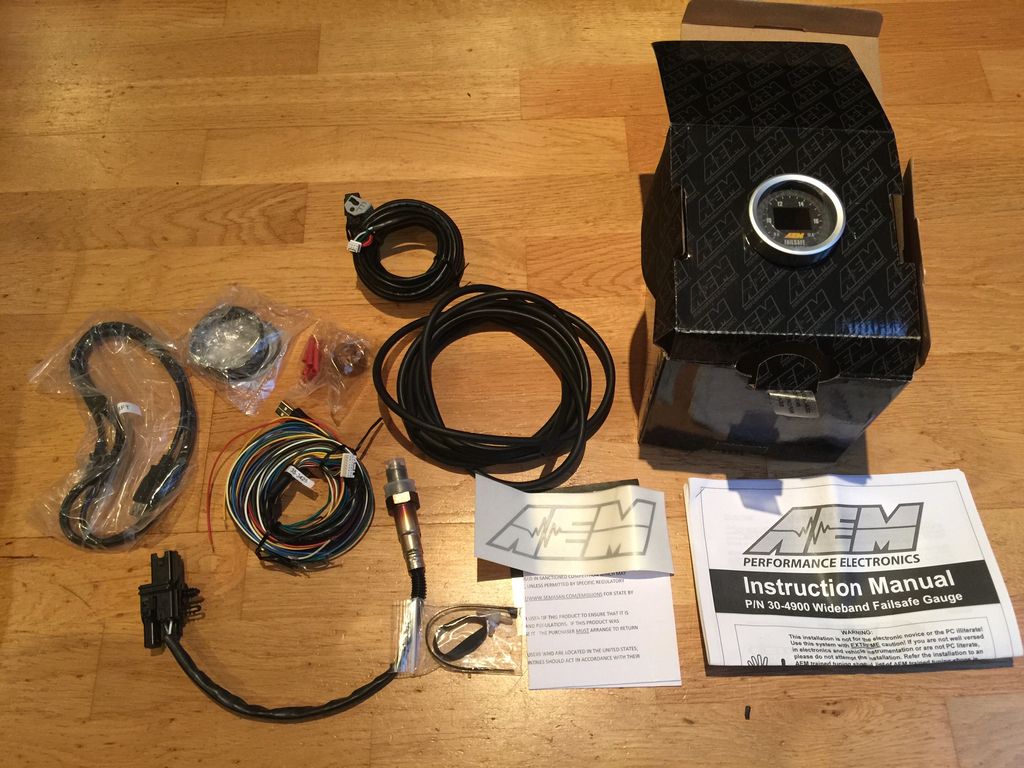 Item located in Yorkshire
Payment via PayPal, buyer pays fees or send as gift, up to you.
Contact via PM/Email
£180 delivered