1995 WRX version 2 with the bigger TD05 turbo for sale
main thread here:
http://forums.sidc.co.uk/index.php?showtopic=143522
Mot'd until Late July 2010
Taxed till end of Jan 2010.
FSH since import in 2001
new rebuilt engine from Agra in June09 (~3500 miles ago) with later type con rods etc. and certificate.
clutch done last year
below all fitted last spring/summer:
front & rear brembos from 04 STi
front Performance friction 2 piece discs and PF pads - if they fit likely i'll take the discs and put them on the evo - too good to go at this price.
rear mintex 1144 -ctech pads and discs - all recent.
3" japspeed ss exhaust turbo back and decat
17" inovit prodrive style alloys with 2 recent toyos t1r on rear & hankook ventus on front - 215/45/17 (only bought the alloys in July)
new HKS reloaded air filter
Dawes device set at 1.15 Bar
walboro 255l fuel pump.
Apexi PFC with hand controller - recently remapped by thedentist
regular oil change with millers fully synth/castrol
~70k miles (based on import cert showing km then converted to miles)
slight wear to drivers right bolster - still firm
blitz turbo timer, modes, lap times & adjustble & intelligent
car all good for age & mileage
just before christmas on way to work I was forced to take evasive action due to some nutter trying to overtake a lorry and thinking he could "make" the gap - I chose the grass verge over the head on with said nutter and articulated lorry. ***** didnt even stop to check if i was ok - but has since been done with dangerous driving.
with the grass being wet and literaly on a slippery slope the scoob unfortuneatly slid down the embankment and came to a gentle rest against a rotten fencepost and barbed wire - minor paint scratches from barbed wire fence; bumper, bonnet and rear quarter need painted - rear quarter has a dent that i pushed out but will need a panel guy to sort properly. no other damger.
see below for pics.
Bargain £1650 ono. to get rid before I keep it for the track and get into trouble form the wife.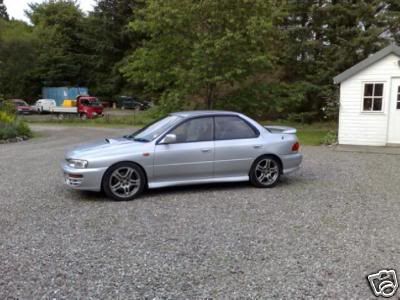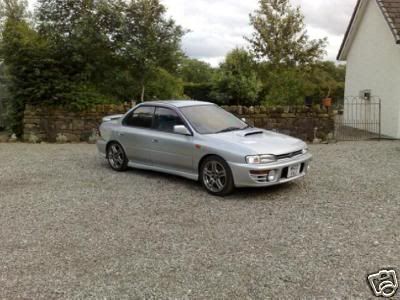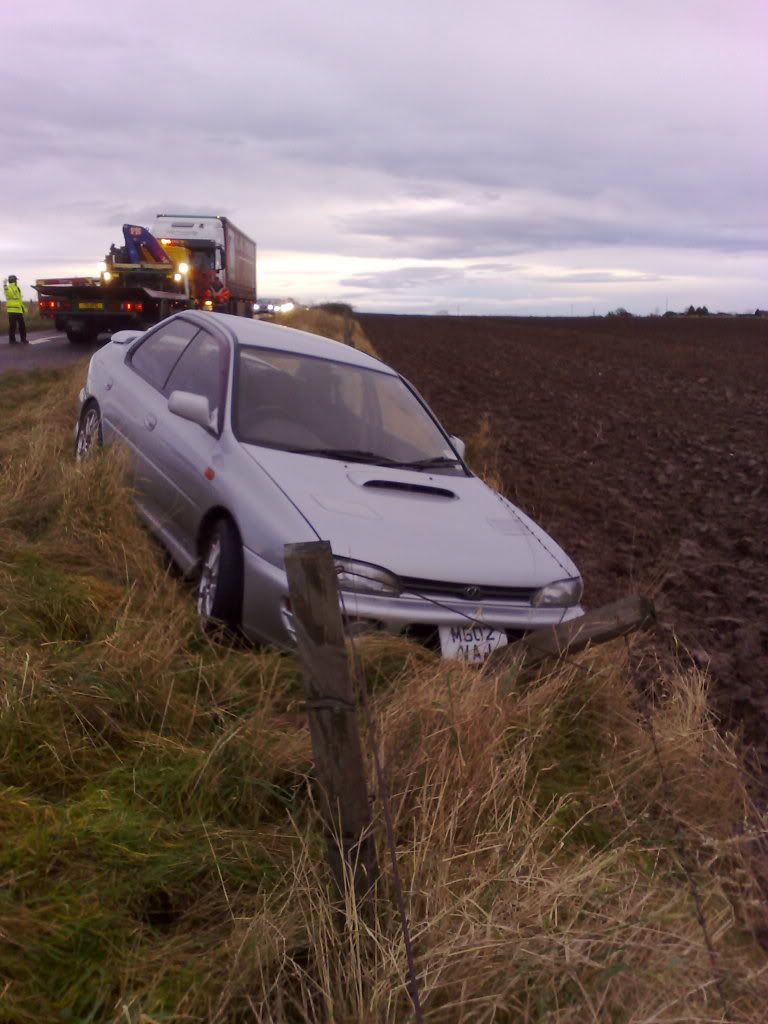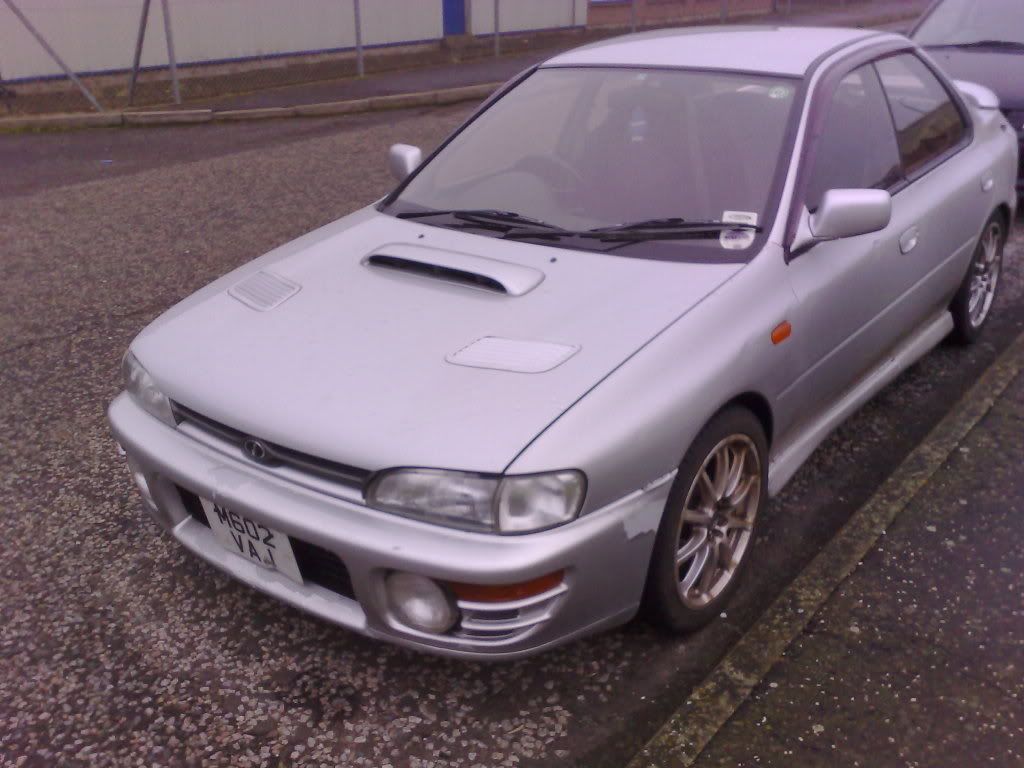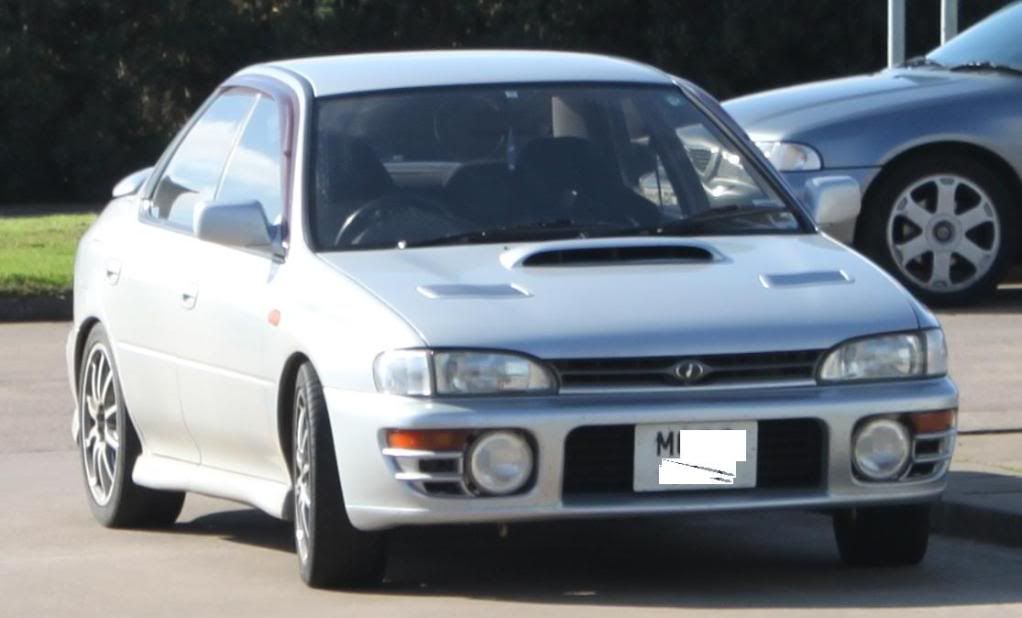 PICS TAKEN TODAY