Have always loved reading build threads and thought it was time to do one on my Evo 8 MR FQ-340. Like the idea of cataloguing the mods and changes as you go along and it's always great if you ever want to sell the car.
I bought it at stage 1 mods with the idea of driving it for 6 months to a year then selling on for another TVR. I picked it up from Blackburn, drove it home up through the lakes and that was that!! – I was immediately in love with it and I've never thought about another car since. This is the one and only Evo I'll ever own. You might read this thinking why is it a build thread done in reverse as I've done so much to it already, but there's a lot more to come!
Thanks to Simon Norris and his team for building/putting together the engine and turbo package. The engine is awesome and is just so smooth at any revs with great response from a 2.0L @ 600+ bhp. Thanks to Clive W for building my entire drivetrain, the gearbox is sublime! Thanks to John Swift @ Extreme Motorsport for looking after me and my car, I wouldn't ever take it anywhere else!
Spec when I got it.
Std MR extra's, RS rear diff, ATS twin plate clutch, MR Bilsteins lowered on Tein springs, Yoko AD08's, std Brembo's, Cusco 3 point strut brace front and rear, blitz SS air filter, 8MR 10.5 turbo running at 1.85 Bar with printouts of 405bhp / 390ft/lbs.
Pictures of the car the day I got it.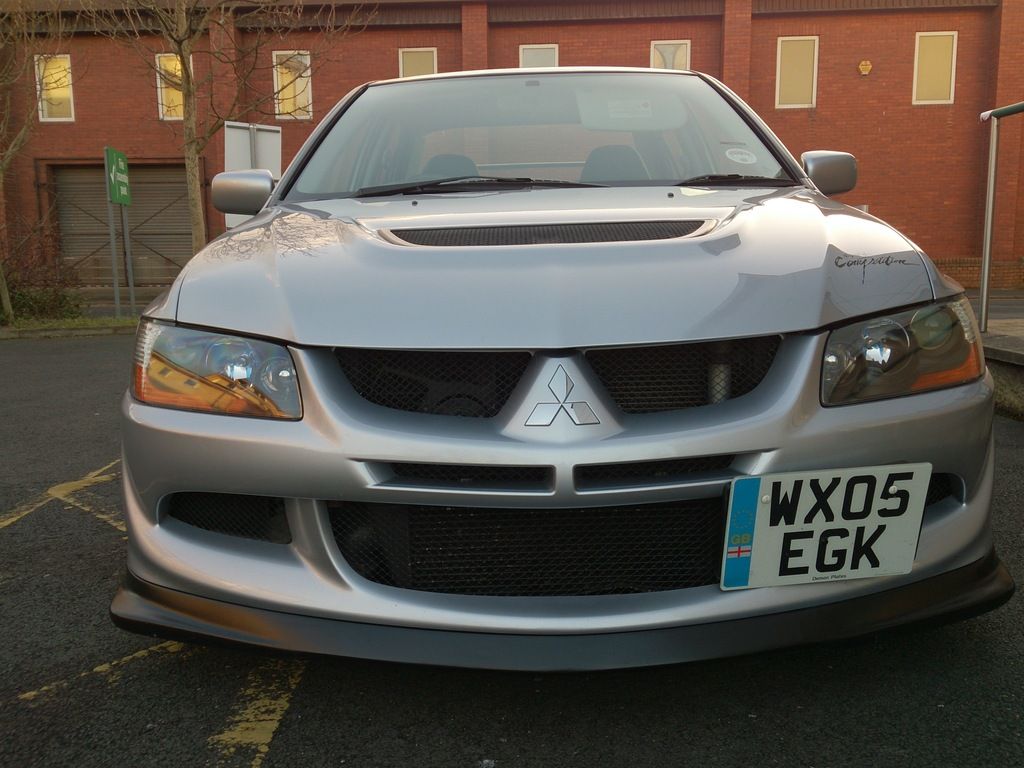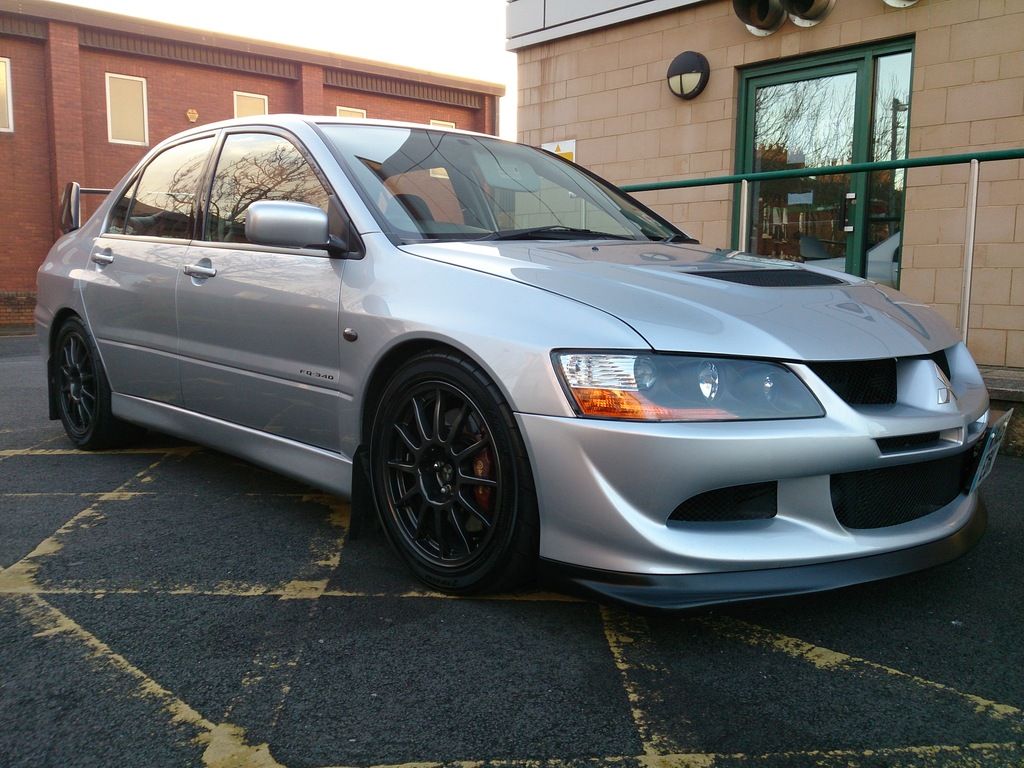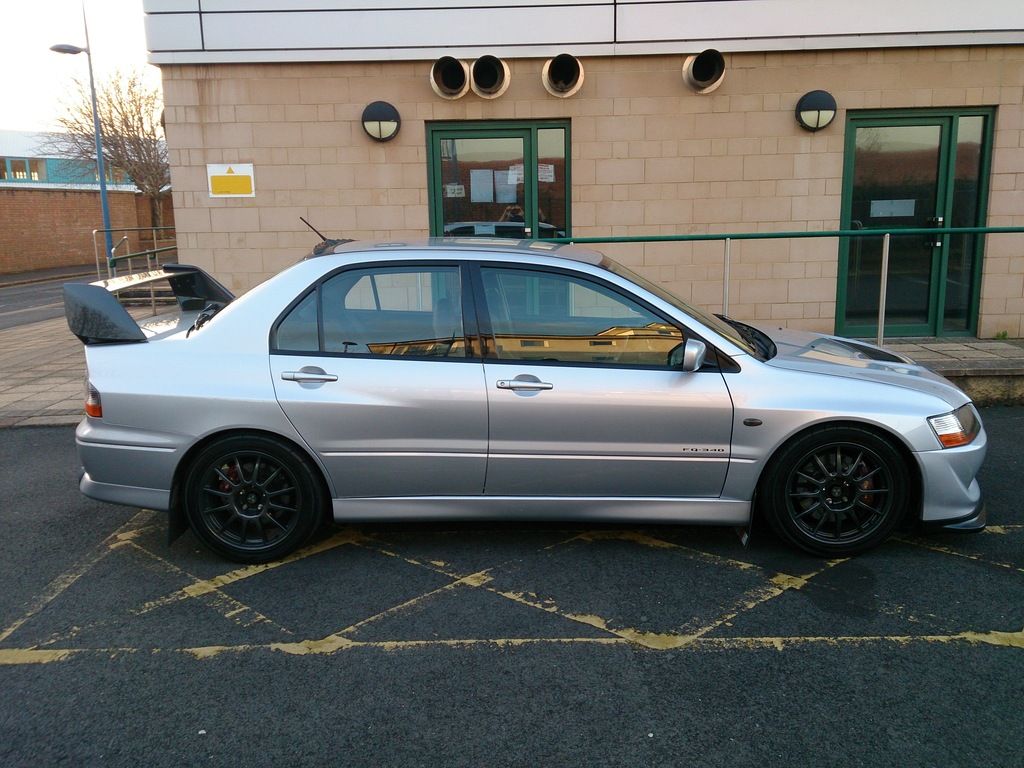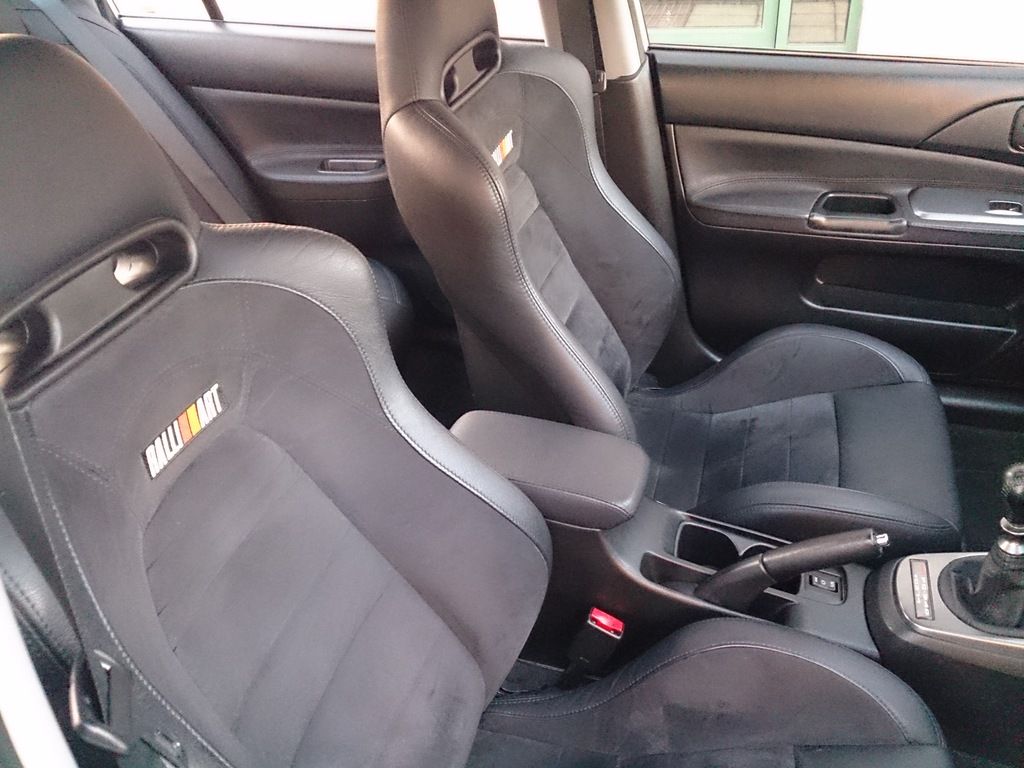 With an average of 5k a year and most of the receipts being from southern England, the car was in very good condition underneath. You could tell it had been well looked after. I quickly became bored of the stage 1 power as it was just so useable most of the time! I thought long and hard about which way to go with it and what tuner/engine builder to use. I made the decision to invest big in the car and to promise myself to keep it for a minimum of 5 years. With the car having been well looked after and every single receipt kept/documented, I was keen to continue this. After speaking with numerous Evo tuners/specialists within reach of me John Swift was the nicest over the phone and the most willing to speak to me about the car and explain things etc…. My first service with John I added a few nice bits.
Whiteline rear anti roll bar, whiteline roll centre kit, ETS intercooler, ralliart front suspension bushes and I went for a full fluid service too for good measure. Have been impressed with John ever since! He tells it how it is and really knows his stuff! John gave me a fast road setup and with the upgrades it really made a marked difference with the car handling very nicely and balanced with great turn in.